Plant Talk - Gardening Forums
ok here we go. This one has a pink or white flower.
no idea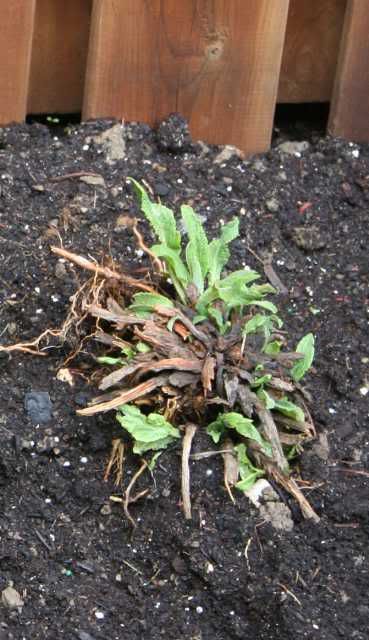 white ground cover type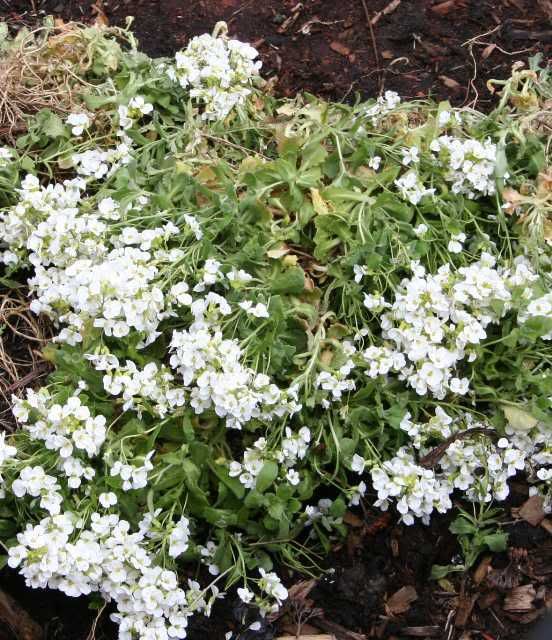 Posts: 1689
Joined: Apr 25, 2007 2:35 pm
Location: GTA, Zone 5
---
The first one looks like Lupinus,the second Foxglove?
Posts: 101
Joined: Apr 08, 2007 8:08 pm
Location: Southern Ontario Zone 5b
---
I have the first one as well and I think that Cindy is right. I was thinking that the 2nd one looked like my primrose leaves coming out of the ground.
Posts: 30
Joined: May 15, 2008 10:01 pm
Location: Rosseau Road/Parry Sound Zone 4
---
---
First is certainley lupine..got lots of these. Expect beautiful long spiral flowers by late June, early July.
Second I think is primrose as well, but it could be foxglove or digitalis..you will have to wait and see...but if I were a gambler I would say primrose...expect to see some tiny flowers soon. You can remove the dead leaves.
No idea about the third. But I am sure someone will recognize this baby.

Ciao

Kris
A Basset Is An Asset!
Posts: 62
Joined: Mar 14, 2008 10:16 am
Location: Montreal, Canada Zone 5b
---
oh yay thanks you guys!!!! I love lupines!!!!!

The white ones aren't looking so hot right now, had a lot of rain the last two days. And some friends have taken chuncks haha.

Ven
Posts: 1689
Joined: Apr 25, 2007 2:35 pm
Location: GTA, Zone 5
---
first could be a lupin...or oxalis.... Lupins have bigger leaves...how big are the leaves on this...Lupin leaves are between four to five inches...oxalis would be maybe one and a half inches.... the second is a rather ratty foxglove..(sorry) that could fill out....and the third is white arabis...or rock cress.
Posts: 400
Joined: Mar 30, 2008 2:52 pm
Location: Barrie, Ontario
---
---
ahhh Rock Cress, she has the pink ones too. They're really nice.

The leaves are pretty large on the middle, and I remember the flowers now. I knew she had a lot of bell shaped ones, but couldn't remember the names. Once I saw the pics for the Lupins I recognized it.

I took the pic from about 10' away, it was raining and I was under the gazebo.

Ven'
Posts: 1689
Joined: Apr 25, 2007 2:35 pm
Location: GTA, Zone 5
---
Venice wrote:ahhh Rock Cress, she has the pink ones too. They're really nice.

The leaves are pretty large on the middle, and I remember the flowers now. I knew she had a lot of bell shaped ones, but couldn't remember the names. Once I saw the pics for the Lupins I recognized it.

I took the pic from about 10' away, it was raining and I was under the gazebo.

Ven'
Ven
yes rock cress is correct
I have all 3 so reconized them
Cheers Butterfly




Having a place to go - is a home. Having someone to love - is a family.
Having both - is a blessing."--Donna Hedges
Posts: 3234
Joined: Nov 15, 2006 1:44 pm
Location: Nova Scotia Zone 5b Butterfly
---
---
Who is online
Users browsing this forum: No registered users and 10 guests