Fruit & Vegetable Gardening - Gardening Forums
We have had a very windy last few days in October, so leaves are becoming a thing of the past.
After a few wet days, the bright sun gave a chance for some pics, and getting bulbs planted(finally) (2 or 3 are "clickable")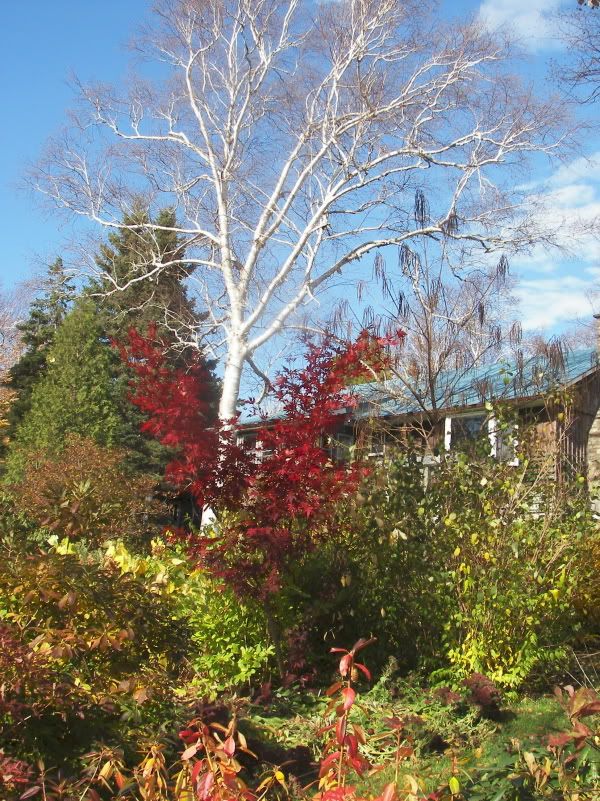 Many of the trees are totally bare, but there are interesting leaves & color here and there.
The Japanese Kerria is a vivid yellow.


The Japanese Maples seem especially red this fall....sometimes they seem to get a little "green", but not this year.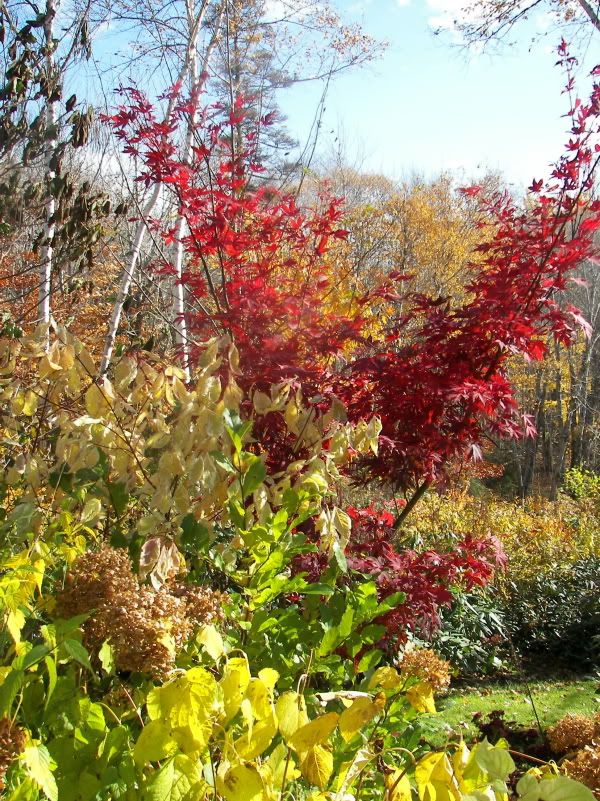 On the other hand....Enkianthus is usually a bright red, but this year is a pale golden shade.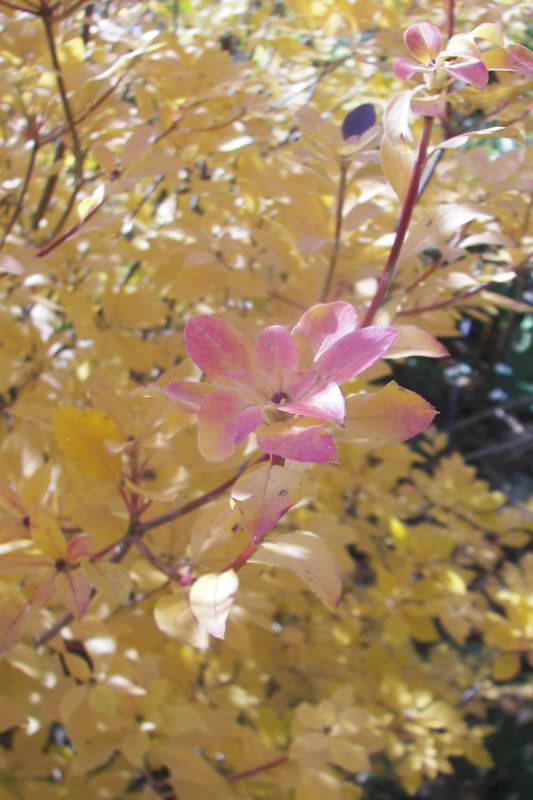 Even the beech leaves have a certain charm.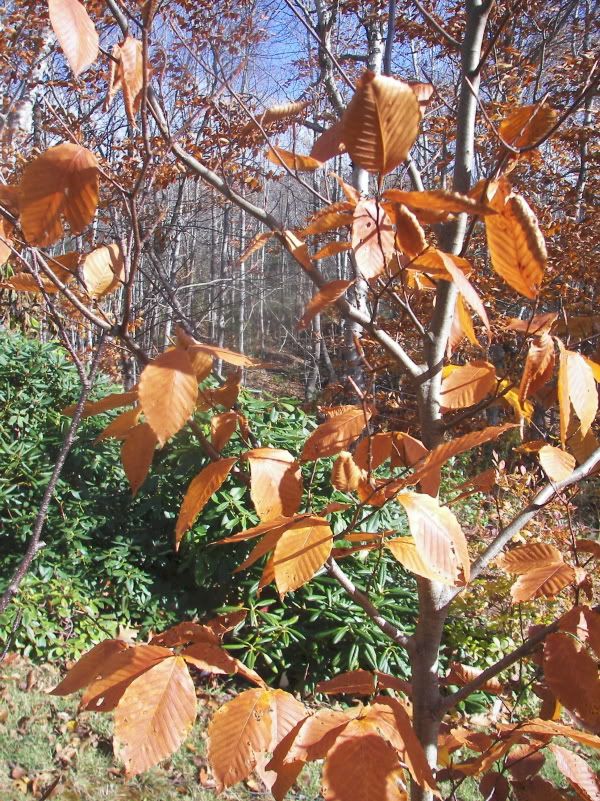 The Red Oaks are usually the last to loose leaves.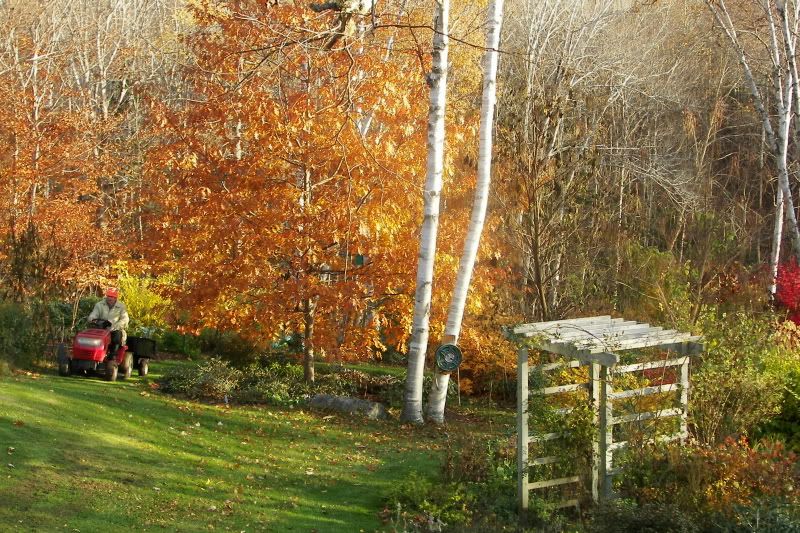 This was taken in the bright, late afternoon....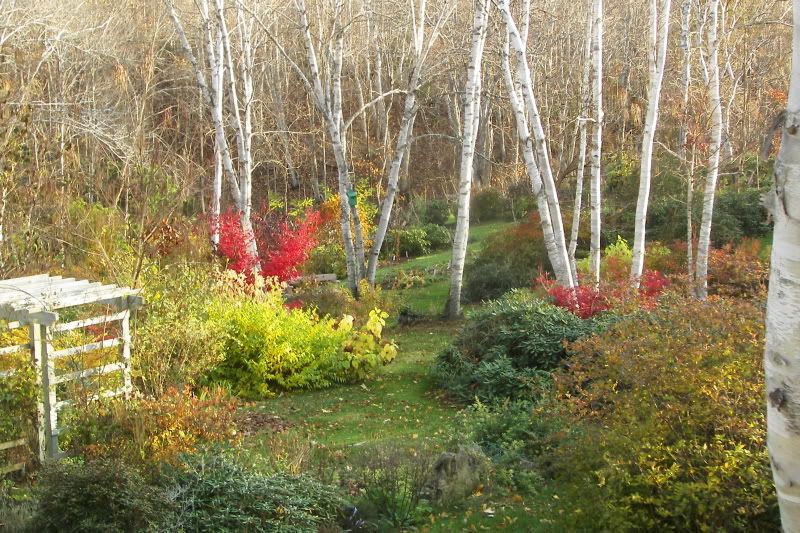 Posts: 1180
Joined: Nov 15, 2006 9:42 am
Location: Antigonish NS zone5b
---
Wow, the first and the last pictures just blow me away. Even when they're naked, birches speak so much beauty. Edie
I've spent most of my time in the garden,the rest I've wasted. Edie Zone4A, Ont.
Posts: 610
Joined: Mar 04, 2008 11:59 am
Location: Sudbury
---
Hi Edie:
Glad you enjoyed our "bare bones".
I really meant to post this in the Gallery, but I guess the "jump to" command didn't jump!
Posts: 1180
Joined: Nov 15, 2006 9:42 am
Location: Antigonish NS zone5b
---
---
Return to Fruit & Vegetable Gardening
Who is online
Users browsing this forum: No registered users and 7 guests