Fruit & Vegetable Gardening - Gardening Forums
We were quite surprised to see an artichoke on one of our two plants, just last week.
I had pretty low expectations, so hadn't paid much attention for quite some time.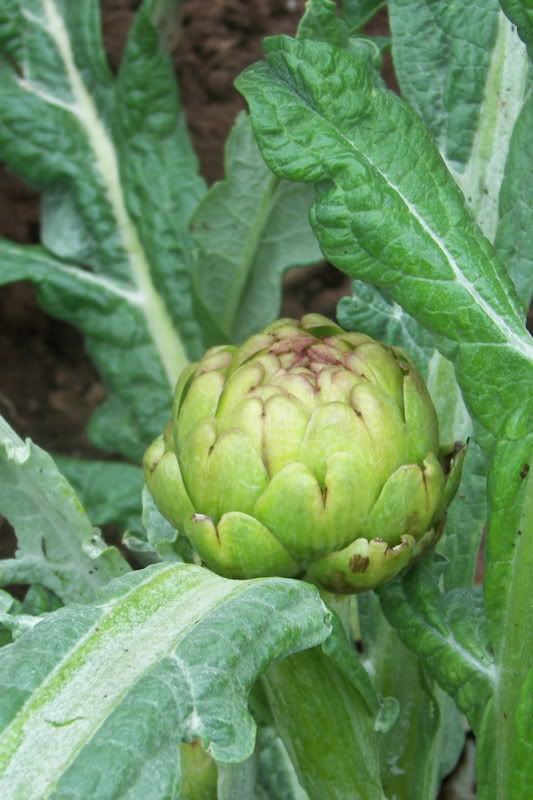 The plants just about blew out of the ground during Sunday's windstorm.
The little veggie has been cut, and I guess we will cook it and see how wonderful it is! Not sure I know the best approach!

Posts: 1180
Joined: Nov 15, 2006 9:42 am
Location: Antigonish NS zone5b
---
Lyn
AB, Zone 3A
----------------------------------
"Those who say it can't be done are usually interrupted by others doing it." ` James Arthur Baldwin"
Posts: 11182
Joined: Nov 14, 2006 10:47 pm
Location: AB, Zone 3A
---
---
Return to Fruit & Vegetable Gardening
Who is online
Users browsing this forum: No registered users and 13 guests