Fruit & Vegetable Gardening - Gardening Forums
Today's pickings were not much, but very welcome all the same.
A zucchini; a sweet red pepper, a small Bonnie Best tommytoe and a lemon cucumber.
~BBQ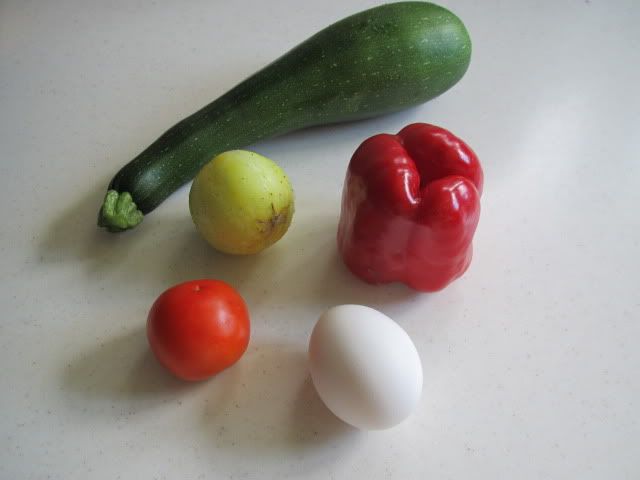 Zone 5b
South/Central Ontario

Every day may not be good, but there's something good in every day
~ Author Unknown
Posts: 6853
Joined: Nov 14, 2006 1:59 pm
Location: Bay of Quinte, SE Ontario Zone 5a/b
---
Except for the egg, I see a dandy veggy stirfry happening there.
Market Gardening - Just another day at the plant

.
Posts: 3026
Joined: Nov 14, 2006 5:17 pm
Location: Ontario, 6a
---
mmmmmmmmmmmmmmmmm...stir fry!!
I have one ripe tom and 2 green peppers to add to the mix....lots of hot peppers if you need them too
""Life isn't about waiting for the storm to pass. It's about learning to dance in the rain."
Smitty BBS
Posts: 5299
Joined: Jun 11, 2008 2:07 pm
Location: manitoba zone3
---
Or include the egg for some dandy scrambled eggs, omlet or quiche!
Lyn
AB, Zone 3A
----------------------------------
"Those who say it can't be done are usually interrupted by others doing it." ` James Arthur Baldwin"
Posts: 11182
Joined: Nov 14, 2006 10:47 pm
Location: AB, Zone 3A
---
---
Return to Fruit & Vegetable Gardening
Who is online
Users browsing this forum: No registered users and 5 guests