Fruit & Vegetable Gardening - Gardening Forums
Tomato Seeds that is!
I've had my 16 varieties of tomatoes fermenting in their individual pots for the past 10 days or so.
I've cleaned them all off, given them a good rinse, and they're now drying on parchment paper - hopefully I'll get my kitchen table back in a couple of days!!
~BBQ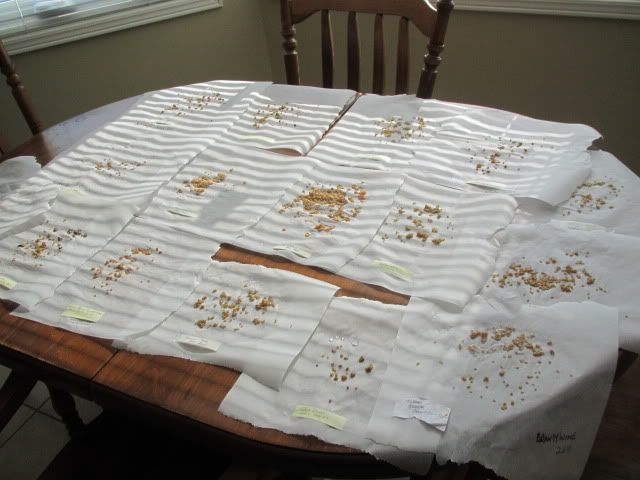 Zone 5b
South/Central Ontario

Every day may not be good, but there's something good in every day
~ Author Unknown
Posts: 6853
Joined: Nov 14, 2006 1:59 pm
Location: Bay of Quinte, SE Ontario Zone 5a/b
---
I lost count of how many varieties you were growing, Brenda. Didn't know you had sixteen!
No wonder why you want to trim the selections next year...
Posts: 1917
Joined: Apr 22, 2007 10:26 pm
Location: Saskatoon, SK
---
---
Return to Fruit & Vegetable Gardening
Who is online
Users browsing this forum: No registered users and 6 guests