Feedback - Gardening Forums
Skwig

I don't remember getting it but yes go ahead and post here

For some reason, today I didn't need to sign in wih adddy and user name

So what ever cleared it I don't know cause I didn't do a thing from thsi end

But nice to have it fiixed tho

thanks
Cheers Butterfly




Having a place to go - is a home. Having someone to love - is a family.
Having both - is a blessing."--Donna Hedges
Posts: 3234
Joined: Nov 15, 2006 1:44 pm
Location: Nova Scotia Zone 5b Butterfly
---
OK
First of all, set Safari to autofill forms. Go To Safari > Preferences > Autofill and be sure to check the box that says User Names and Passwords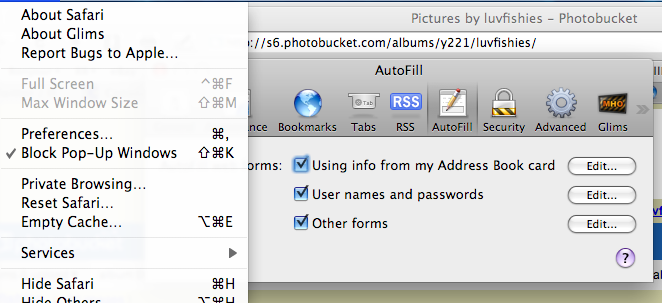 You should then get a popup when you log in next time to "save in keychain". Say YES.
If that doesn't happen, you can also go into keychain and add the login details yourself;
First, access the Keychain application by going to Applications > Utiliies>Keychain Access. Open that application.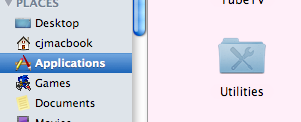 Then select FILE > New Password Item
Enter the URL for here, your login name (in this case it's your email), and your password.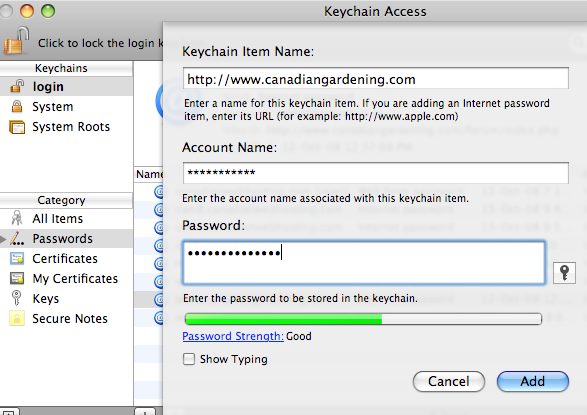 Click ADD.
That, coupled with the autofill should do it.
Also in Safari, be sure you have cookies enabled, but ONLY for sites that you visit.
PS: An easy way to get to Keychain is to use Spotlight: just click and hold the Apple key then the space bar, type key, and the first on the list should be keychain. Hit Enter.
This works for any application or file on your Mac.
Posts: 540
Joined: Sep 19, 2007 8:31 pm
Location: Belleville, ON, Canada
---
Thanks

Guesss I had it right I must have followed this before when you posted it

all is working well for me now anyway

Have no idea why it stopped where I don't need to type in pasword and uer name

OK with me. thanks
Cheers Butterfly




Having a place to go - is a home. Having someone to love - is a family.
Having both - is a blessing."--Donna Hedges
Posts: 3234
Joined: Nov 15, 2006 1:44 pm
Location: Nova Scotia Zone 5b Butterfly
---
So there are currently no issues with logging in?
William Tully
Webmaster - WebOps Toronto
Transcontinental Media Inc., Toronto, Ontario
---
"It is a mistake to think you can solve any major problems just with potatoes." - Douglas Adams
---
Posts: 104
Joined: Jan 13, 2009 4:00 pm
---
Actually, yesterday I couldn't log in here at all with Safari. I don't know whether it was the site or if it was my Mac misbehaving.

Firefox worked/works fine.
Posts: 540
Joined: Sep 19, 2007 8:31 pm
Location: Belleville, ON, Canada
---
Ok.
William Tully
Webmaster - WebOps Toronto
Transcontinental Media Inc., Toronto, Ontario
---
"It is a mistake to think you can solve any major problems just with potatoes." - Douglas Adams
---
Posts: 104
Joined: Jan 13, 2009 4:00 pm
---
---
Who is online
Users browsing this forum: No registered users and 1 guest