Garden Gallery - Gardening Forums
I'm looking forward to this year's "Soup"...
Here are my A's:
Annual aster
Aphrodite Asiatic Lily
Posts: 1917
Joined: Apr 22, 2007 10:26 pm
Location: Saskatoon, SK
---
Hi Linda,
I dried the pod (not excessively mind you), extracted the seeds and put them in a bag of moist vermiculite and put them in the fridge in early September. In the middle or end of November (can't remember) I took them out of the fridge and planted them under my lights. Most of them took another month to germinate. I had healthy little plants (5 to 6 leaves on each) by the time Spring rolled around and they flowered that year. I'm sure it's probably a lot easier if the seeds are not fresh. I do know that they are fussy about having that cold and damp stratification period. [P.S. The seedlings do not like to dry out, even though there parents are very drought hardy.] The previous year I did not have success, I tried just planting them - letting them winter outside..nothing came up. Maybe someone else has had success doing something different, but this is what worked for me.
I love them as much as the butterflies do and I tried moving an established one and I'll be lucky if it comes back this year. They have a very long tap root which doesn't take kindly to being moving. In my opinion the babies are a better option.
Melroche
You must be the change you wish to see in the world. by Mahatma Gandhi.
Posts: 148
Joined: Jun 12, 2007 1:27 pm
Location: Hampton, NB (Zone 5a)
---
Trailblaze1 wrote:Can I add in my all-heal?
TB, I went and looked that up as the bloom is so pretty and I did not know it. It says it is a member of the mint family and I see how it got its name. A very interesting plant.
Betty
"The most serious gardening I do would seem very strange to an onlooker, for it involves hours of walking round in circles, apparently doing nothing." --Helen Dillon
Posts: 1989
Joined: Jul 31, 2008 9:14 pm
Location: Zone 5A Nova Scotia
---
Allium Christoffi
Pansy
Zone 5 B
Posts: 1381
Joined: Nov 14, 2006 10:24 pm
Location: Brantford Ontario
---
Aquilegia Canadensis.
Pansy
Zone 5 B
Posts: 1381
Joined: Nov 14, 2006 10:24 pm
Location: Brantford Ontario
---
Hello everyone it looks like the soup is simmering really good already. I have talked to Patty and she said she will try to post from her daughter's tomorrow. Everyone is doing such a fantastic job of replying we do not think there will be a need for hosts this year (unless proven otherwise)
Arctic Iris (setosa)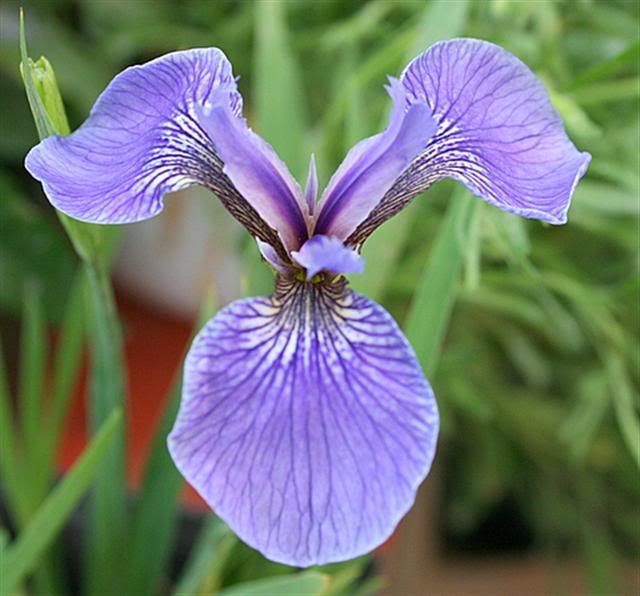 a few of my columbines..ty Patty for the seeds for the red winky ones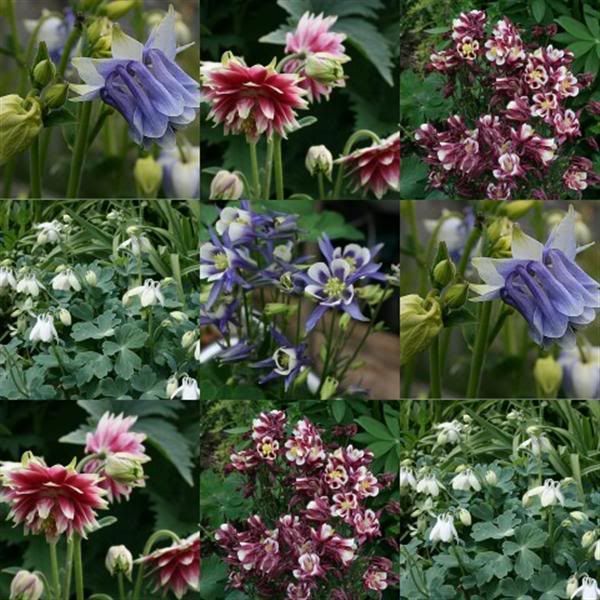 Arctic Campion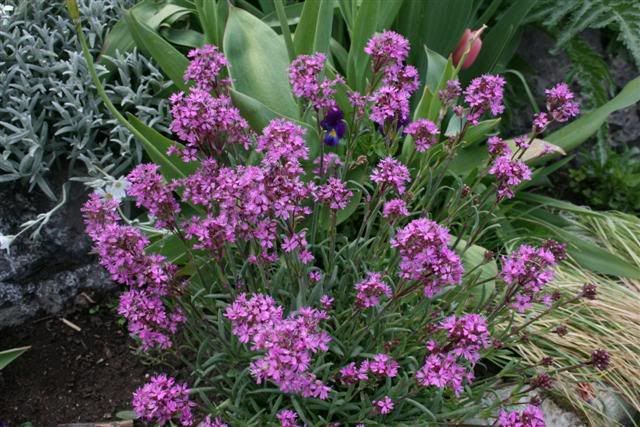 savona
Posts: 182
Joined: Nov 14, 2006 1:22 pm
Location: Zone 2b B.C.
---
Nice to see ya here Savona. A very nice selection of Columbines, especially the reds.
Sharons' Black Barlow is another favorite of mine.
"Life is like an onion - You peel off one layer at a time, and sometimes you weep."-Sandberg-
Posts: 259
Joined: Nov 17, 2006 2:58 pm
Location: S. Ontario-Niagara
---
Hi Savona! Nice to see you. I love the collage of Columbines it's a nice way to showcase many different flowers. That Arctic Iris is very nice too. Is it a native plant?

Pansy, I love those native Columbines. Thsy've always been a favorite of mine. Very nice Allium too. It looks like starbursts!
Lyn
AB, Zone 3A
----------------------------------
"Those who say it can't be done are usually interrupted by others doing it." ` James Arthur Baldwin"
Posts: 11182
Joined: Nov 14, 2006 10:47 pm
Location: AB, Zone 3A
---
I found another!!!!

Seems Abe (Abraham Darby) gave me at least

one

half decent bloom....
Kelly
Zone 5a/b
OLD GARDENERS NEVER DIE. THEY JUST SPADE AWAY
Posts: 5905
Joined: Nov 14, 2006 12:14 pm
Location: Smaller town Ontario, Zone 5a/5b
---
georgeous pictures one and all!! my wish list is going to be very large this year!!
gotta, gotta, gotta try some David Austin roses now thx Dan

my A pic..asiatic lily..

""Life isn't about waiting for the storm to pass. It's about learning to dance in the rain."
Smitty BBS
Posts: 5299
Joined: Jun 11, 2008 2:07 pm
Location: manitoba zone3
---
---
Who is online
Users browsing this forum: No registered users and 7 guests