Garden Gallery - Gardening Forums
Two "D's" only,,Diamond Frost Euphorbia and Dicentraspectablia (split leaf bleeding heart),

Gotta spend some time organizing my photos!
Posts: 2289
Joined: Nov 16, 2008 8:13 pm
---
Lulu

You can get the seed for Diamond Frost Euphorbia from Chiltern Seed in England and they do ship to Canada.
If you save the seeds that develop on your plant, they do breed true. In the Southern States, gardeners complain that their self-seeding is causing them to be known as a weed. I guess one man's weed is another man's bouquet
Posts: 1407
Joined: Aug 26, 2008 7:48 pm
---
What beautiful pictures everyone.Sure makes me think of spring and all the work I have this year.LOL.I absolutely love the Devil's Hand.Look for pictures of my delph's and dahlia but cannot find them,oh well.
Posts: 1101
Joined: Mar 11, 2008 6:51 pm
Location: Red Deer Alberta,3A ZONE
---
So many great D's. The Dodocatheon, Dyers Broom, and the Dracocephalum were all strangers to me so I had to do a little research to see just what I was missing out on.
I have to offer
Doronicum
, also known as leopard's bane, quite welcome in the early spring with cheerful yellow blossoms.
This is Painted
Daisy
, also known as Pyrenthrum or Tanacetum coccineum
And since I couldn't decide between my many delphinium pictures, I decided a little
dill
could be used in the soup.
Betty
"The most serious gardening I do would seem very strange to an onlooker, for it involves hours of walking round in circles, apparently doing nothing." --Helen Dillon
Posts: 1989
Joined: Jul 31, 2008 9:14 pm
Location: Zone 5A Nova Scotia
---
Dan, so glad you read the caption; been looking to buy these seeds forever, but, have never seen seeds on this plant! Probably just never looked that closely at it. Duh!

Thanks a bunch.
Posts: 2289
Joined: Nov 16, 2008 8:13 pm
---
Dahlias the first is kenora macob the second is Crazy love.
Posts: 403
Joined: Jan 12, 2008 11:39 am
---
Betty,

I wish my painted daisies looked like yours! Mine seem to be on the paler side..
Posts: 545
Joined: Feb 16, 2008 8:06 am
Location: zone 5 Nova Scotia
---
Kelly, your double day lily is gorgeous.

Lyn, I like your bi-colour lily. Glad you found your pictures. how does one lose their pictures?
Posts: 1517
Joined: Nov 14, 2006 5:18 pm
---
Um...more time would be great! Lol!
Here is a dahlia I started from seed last year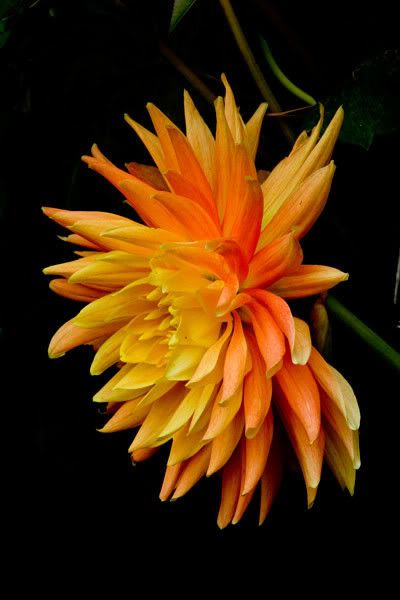 Here is the native Delphinium common in southern BC nuttalianum. I have tried to get it to grow but no luck. I think it needs a native fungal partner but not sure.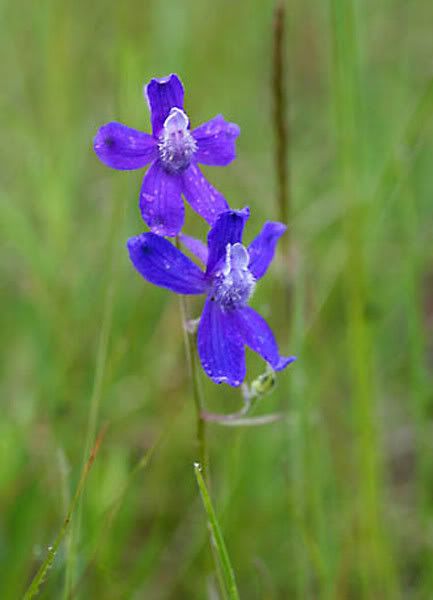 I would try and find the D tropical plant of choice, but they seem to want me to work!
So here is some very plebian daffs and my blue plate I broke about 20 years ago.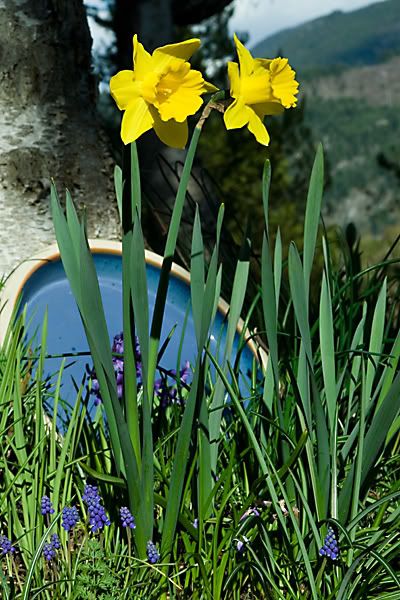 kat
Posts: 3046
Joined: Nov 14, 2006 4:25 pm
Location: 5b BC
---
I really like that "Daffs and Blue Plate" photo Kat.
Lyn
AB, Zone 3A
----------------------------------
"Those who say it can't be done are usually interrupted by others doing it." ` James Arthur Baldwin"
Posts: 11182
Joined: Nov 14, 2006 10:47 pm
Location: AB, Zone 3A
---
---
Who is online
Users browsing this forum: No registered users and 6 guests