Garden Gallery - Gardening Forums
Lovely lilies, (how's that for soup alliteration hehehe)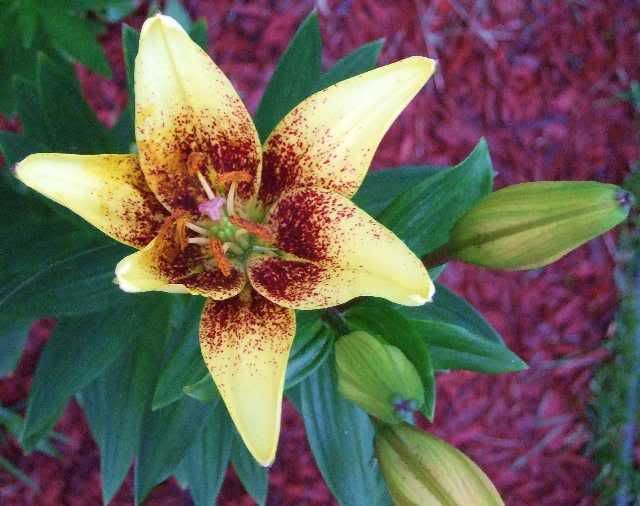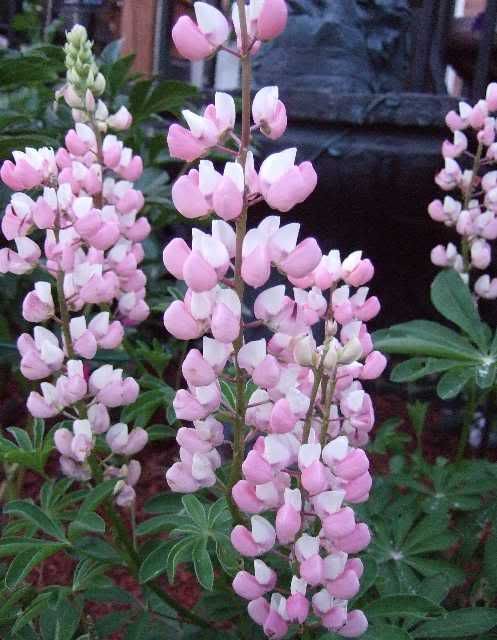 Posts: 1689
Joined: Apr 25, 2007 2:35 pm
Location: GTA, Zone 5
---
Might as well post my Lilac to join the others.
Pansy
Zone 5 B
Posts: 1381
Joined: Nov 14, 2006 10:24 pm
Location: Brantford Ontario
---
Lizcordysmum wrote:

The most beautifully scented lilac I have ever been privileged to smell....
Hi, Liz-

I know what you mean about the smell of white lilac; I've read that white French hybrid lilac IS the most fragrant. There is one near us that is divine in bloom. The one you posted reminds me of the blooms of "Beauty of Moscow", a fine lilac.
Trish in Iowa
--
--
..
zone 5b or 6a
.
------
When your feet hit the floor each morning,
---------
be the kind of woman about whom
---------
the devil says, "[/code]Oh no! She's up!"
Posts: 1520
Joined: Nov 16, 2006 12:24 am
Location: Iowa - Zone 6
---
Hi Gang, I am starvin'! I havent had a lotta time to sample the soup, but looks and probably smells LOVELY.
Here is a lily. might post more, but gotta go!
This is one of my lilies, its Camelot (I missed posting this is C)
Posts: 3046
Joined: Nov 14, 2006 4:25 pm
Location: 5b BC
---
Beautiful lily Kat. Love the lighting on the photo!
Lyn
AB, Zone 3A
----------------------------------
"Those who say it can't be done are usually interrupted by others doing it." ` James Arthur Baldwin"
Posts: 11182
Joined: Nov 14, 2006 10:47 pm
Location: AB, Zone 3A
---
Bang on, Closet Canuck! Kravavista Moskovy (if I spelled the first word correctly) "Beauty of Moscow" yes, indeed!

When she is in blossom, every morning when I take the dogs outside I go to her and inhale, and for those few minutes I am absolutely in heaven.
Cordy's Mum, Liz
Rain Coast, BC Zone 7b/8a

Nae words, nae quarrel
Posts: 5587
Joined: Nov 14, 2006 2:17 pm
Location: Wet Coast, BC Zone 7b, 8a.
---
Posts: 779
Joined: Mar 17, 2008 2:51 am
---
Holy Lilies neng!!

You have some beautiful flowers.

One thing, though, because we have so many members still on dial-up we try to limit the number of pictures to 3 per poster per letter.

Thanks

Kelly
Kelly
Zone 5a/b
OLD GARDENERS NEVER DIE. THEY JUST SPADE AWAY
Posts: 5905
Joined: Nov 14, 2006 12:14 pm
Location: Smaller town Ontario, Zone 5a/5b
---
Sorry, next only 3 pictures. Thank you for remainding me.
Posts: 779
Joined: Mar 17, 2008 2:51 am
---
Gosh Ven, what a beautiful Lupin!
Posts: 748
Joined: Nov 14, 2006 1:10 pm
Location: Lindsay, Ontario Zone 5
---
---
Who is online
Users browsing this forum: No registered users and 5 guests