Garden Gallery - Gardening Forums
Posts: 1432
Joined: Jan 28, 2008 3:00 am
Location: AB, zone 3b/4a
---
Oh Scrap ,I love the mums those are pretty.
Posts: 1101
Joined: Mar 11, 2008 6:51 pm
Location: Red Deer Alberta,3A ZONE
---
Thanks Sheikea. They are called "Showbiz" and were planted last year. I was in the yard recently and they appear to have survived the winter...for now. I plan on moving them as they look too small by the base of that tree...hoping to find some daylilies for the spot (hence the daylily thread in another post). Eventually, I will turn this annual flower bed into a perennial one...the mums were the start.
Posts: 1432
Joined: Jan 28, 2008 3:00 am
Location: AB, zone 3b/4a
---
AND some more M's from here as well. This is native alpine Myosotis photographed in the Rockies near Tumbler Ridge last year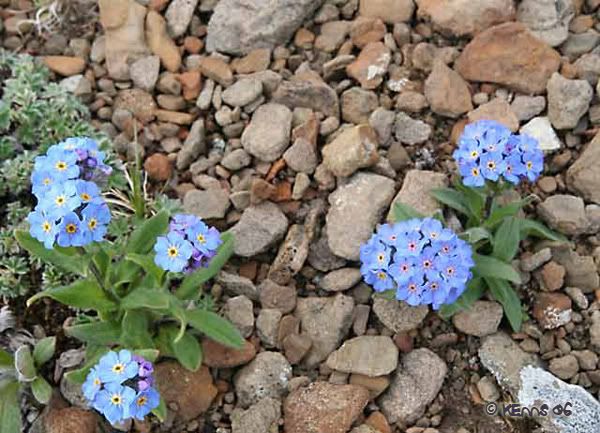 And some mums also, I could not get these to overwinter....whereas before I just buried them in the snow on the north side of the house.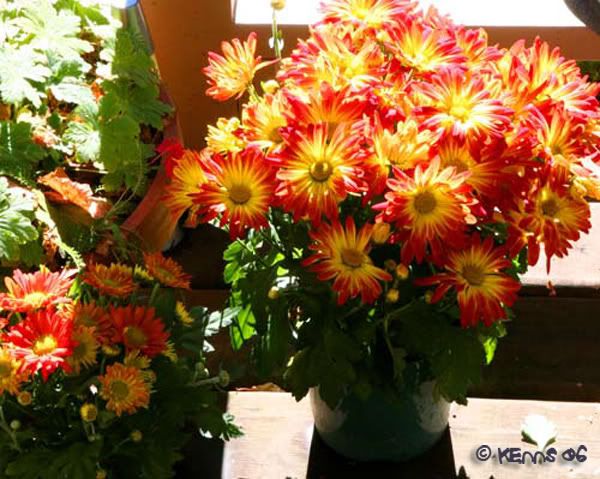 and blue-eyed MARY (Collinsia) a native I can grow here in my garden
Posts: 3046
Joined: Nov 14, 2006 4:25 pm
Location: 5b BC
---
Good morning! I'm having soup this morning .
Posts: 779
Joined: Mar 17, 2008 2:51 am
---
I feel bad after what I had done to my plants, I moved it because I added with compost last fall.I cannot wait ....
Posts: 779
Joined: Mar 17, 2008 2:51 am
---
You moved the Delphiniums? I'm sure they'll be fine where you moved them to. You certainly have some beautiful plants.
Lyn
AB, Zone 3A
----------------------------------
"Those who say it can't be done are usually interrupted by others doing it." ` James Arthur Baldwin"
Posts: 11182
Joined: Nov 14, 2006 10:47 pm
Location: AB, Zone 3A
---
Yes, I moved it place to place my lilies....''Daylily ''all gone is so nice but it happened and I had mistake ... It's okay! I had more plants that I ordered lilies and roses .Even my Hosta I was shock after I seen the picture but I planted in a good spot ...I hope..
Posts: 779
Joined: Mar 17, 2008 2:51 am
---
Morning Glory
Posts: 748
Joined: Nov 14, 2006 1:10 pm
Location: Lindsay, Ontario Zone 5
---
---
Who is online
Users browsing this forum: No registered users and 12 guests