Garden Gallery - Gardening Forums
Now we should see some lovely fleurs to add to the soup....



Rudbeckia
Kelly
Zone 5a/b
OLD GARDENERS NEVER DIE. THEY JUST SPADE AWAY
Posts: 5905
Joined: Nov 14, 2006 12:14 pm
Location: Smaller town Ontario, Zone 5a/5b
---
This rose(America) is 18 years old and never has a bad year.
Posts: 88
Joined: Nov 15, 2006 12:03 am
Location: S.W Ontario
---
R is for Roses(another of my very favorites
)
Rose Winnipeg Parks
sorry no name for this one..DD1 gave it to me tagless
rose garden...a work everchanging
""Life isn't about waiting for the storm to pass. It's about learning to dance in the rain."
Smitty BBS
Posts: 5299
Joined: Jun 11, 2008 2:07 pm
Location: manitoba zone3
---
I see the "R" are up. Lovely roses and ruddies. My red climber is 30 years old and doing great. The others are all newbies. Only 7 years old.
Rudbeckia
KOOT
(not the old, either) Libby zone 5
Cares melt when you kneel in your garden.
Posts: 331
Joined: Nov 14, 2006 12:40 pm
Location: The Kootenays in B.C.
---
Rudbeckia
The rose was one I picked up at Home Depot. They called it 'Oh Canada.'
I've spent most of my time in the garden,the rest I've wasted. Edie Zone4A, Ont.
Posts: 610
Joined: Mar 04, 2008 11:59 am
Location: Sudbury
---
Robin . . .


Rose . . Oklahoma


Posts: 5175
Joined: Aug 02, 2008 1:29 pm
---
Nice to see the robin included - they are so much a part of our gardens.

Both roses were photographed in Mississauga Gardens last October.



My very own Rose of Sharon 'Lavender Chiffon Rose'

Joan
Last edited by
joan w
on Feb 24, 2009 3:01 pm, edited 1 time in total.
Posts: 1517
Joined: Nov 14, 2006 5:18 pm
---
It is nice to see a Robin with the R's!. Our neighbor saw one a couple of weeks ago. Poor things will be so inundated with snow around here.

Our R's start with Rheum(aka Rhubarb)...a big leaf from a past season.



Roses will be well represented, no doubt
This is 'Romance'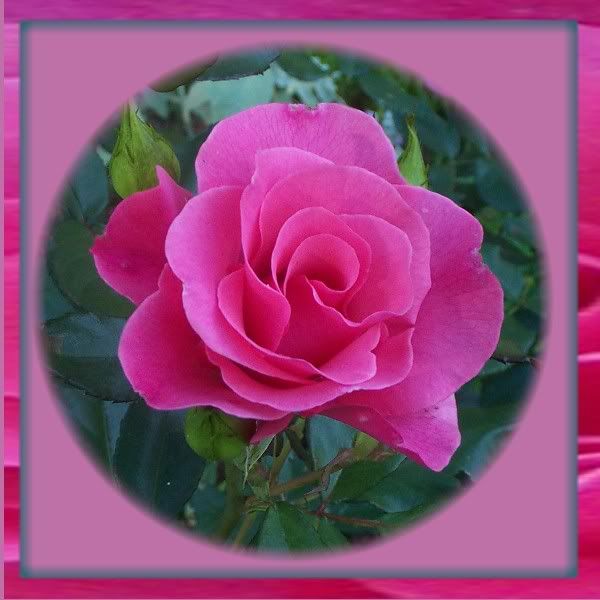 One final R....Rhododendrons(no surprise)
One we like to call 'Ruby Lemon'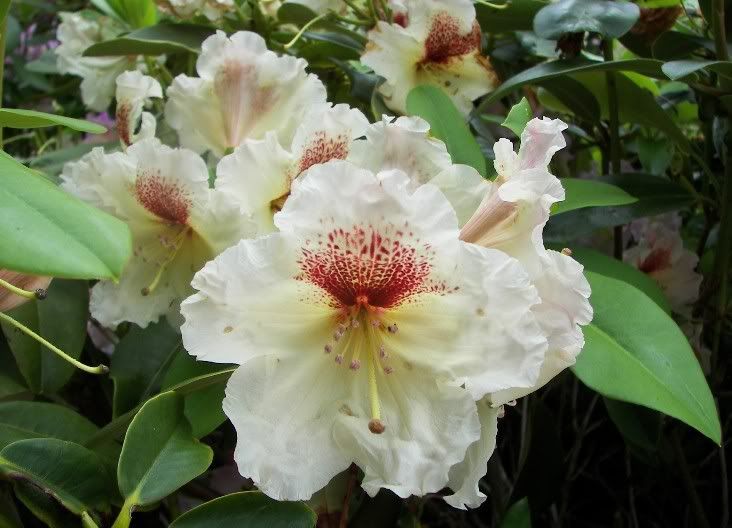 Check the link for more....this was truncated for some reason.
http://smg.photobucket.com/albums/0903/%20...%2006Rhodies/




Last edited by
Sharon Bryson
on Feb 24, 2009 3:39 pm, edited 1 time in total.
Posts: 1180
Joined: Nov 15, 2006 9:42 am
Location: Antigonish NS zone5b
---
I knew there would be some gorgeous R's and there sure are. Sharon, your link just takes me to photo bucket, not to your Rhodie's. Love that ruby lemon.
I too have a
Rhododendron
I don't know the name but got from Sharon.
I also have
roses
this is Dorothy Perkins (pink) with a darker rambler. These are heritages roses.
and of course I always have to show my
rudbeckias
, always a new variation each year as they cross pollinate.
Betty
"The most serious gardening I do would seem very strange to an onlooker, for it involves hours of walking round in circles, apparently doing nothing." --Helen Dillon
Posts: 1989
Joined: Jul 31, 2008 9:14 pm
Location: Zone 5A Nova Scotia
---
Hi Betty:
You can name your rhodie to suit yourself.
I think I fixed the link....the post mode has been causing me grief today for some reason.
Every once in awhile it seems to truncate URLs. I'll put it here again and see what happens.
http://smg.photobucket.com/albums/0903/%20...%2006Rhodies/


Posts: 1180
Joined: Nov 15, 2006 9:42 am
Location: Antigonish NS zone5b
---
---
Who is online
Users browsing this forum: No registered users and 6 guests