Garden Gallery - Gardening Forums
I've got to get some Veronica.....
It's beautiful!
Lyn
AB, Zone 3A
----------------------------------
"Those who say it can't be done are usually interrupted by others doing it." ` James Arthur Baldwin"
Posts: 11182
Joined: Nov 14, 2006 10:47 pm
Location: AB, Zone 3A
---
The only "U"s I could come up with was a couple ugly plants but I wont waste space here on them..lol..savona
Veronica-Ramona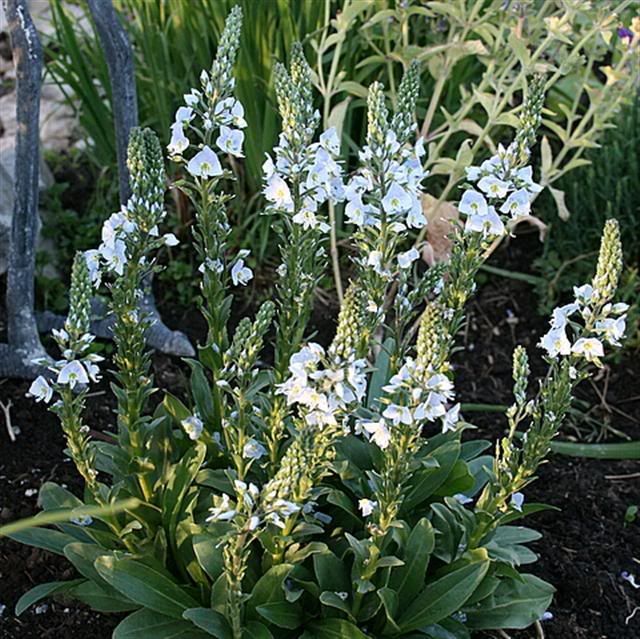 Verbascum- Banana Custard
Verbascum-Copper Rose
Posts: 182
Joined: Nov 14, 2006 1:22 pm
Location: Zone 2b B.C.
---
i really like veronica and verbascum. Thanks for sharing.
Posts: 1432
Joined: Jan 28, 2008 3:00 am
Location: AB, zone 3b/4a
---
This picture is quite old (there is a different arbour now, and the buddleia died), but I can't find another one with this plant in bloom: the hydrangea against the house is "Unique". The garden gnome is me.



I can't find any V's at all, except some variegated dogwood, but photographed from very far away.

I have saved up a "W", though, for Wednesday.

G.
Dryden, ON (Zone 2b)
The success of my garden is built on the compost of my failures.

- Jimmy Turner
Posts: 177
Joined: Feb 10, 2009 12:51 am
---
Getting harder and harder to find pics for these letters!
Posts: 2289
Joined: Nov 16, 2008 8:13 pm
---
Well definately harder but I found a couple
!
Brandon, Manitoba -Zone 2b
Posts: 76
Joined: Aug 24, 2008 1:56 pm
---
Just V's for my contribution.
Variegated Dogwood and Variegated Feather Reed Grass (Overdam)
Violets (Johnny Jump Ups growing along the fence, the only place they are allowed to grow in the flower garden!)
Verbascum
Posts: 1917
Joined: Apr 22, 2007 10:26 pm
Location: Saskatoon, SK
---
I see quite a few of my favourites here like veronicas and verbena bonariensis.
What I am posting is
Umbrella Plant
which is really Mayapple but since looks like umbrellas, it is often called that.
The nursery where I picked up this pink
venedio
arctotis said I would love it, I did and plan to buy again this year. Annual and bloomed all summer with deadheading. Reminds me of gazina
This tiny
violet
has a very long name which I can not find but I got it from the Rock Garden where I volunteer and it followed me home one day.
Betty
"The most serious gardening I do would seem very strange to an onlooker, for it involves hours of walking round in circles, apparently doing nothing." --Helen Dillon
Posts: 1989
Joined: Jul 31, 2008 9:14 pm
Location: Zone 5A Nova Scotia
---
Marie ~ your canadian white violets I just love. You said they naturalized under your deck. I'm wandering if they would help my cat situation......Its a great litter box and not so nice when sitting on top.

Great pics everyone!
Cheryl
Eastern ON ~ zone 4a
Posts: 79
Joined: Feb 19, 2009 4:43 pm
---
Wow, I missed P, R & S. Added a couple to T this AM. I was still
looking and enjoying all the beautiful pics but too busy to add mine.
I have no U but here are some V's.
Sally
2 Verbena, Pink and red
Veronica 'Royal Candles'. I think I have added this plant to each soup I have
participated in. It is a very worthy plant to have.
Posts: 46
Joined: May 11, 2007 7:31 pm
Location: Peterborough, Ontario Zone 5B
---
---
Who is online
Users browsing this forum: No registered users and 4 guests