Garden Gallery - Gardening Forums
Forgot to sign my name on my post.
Guess you all knew it was Sally.
Since I am on here anyway & missed R & S I decided to cheat a bit and
add two here.
Rose 'Emily Carr'. This was new last year and was infected very badly with
a small green worm which completely defoliated many stems before we caught it.
I hope she comes back. What a beautiful red!
Solomon's Seal, also new. A piece from neighbour Bill.
Posts: 46
Joined: May 11, 2007 7:31 pm
Location: Peterborough, Ontario Zone 5B
---
Wee Wisteria
Posts: 1689
Joined: Apr 25, 2007 2:35 pm
Location: GTA, Zone 5
---
Good morning .. Wow! ... we almost done...
Posts: 779
Joined: Mar 17, 2008 2:51 am
---
The soup seems to have simmered pretty quick this year
...savona
water lily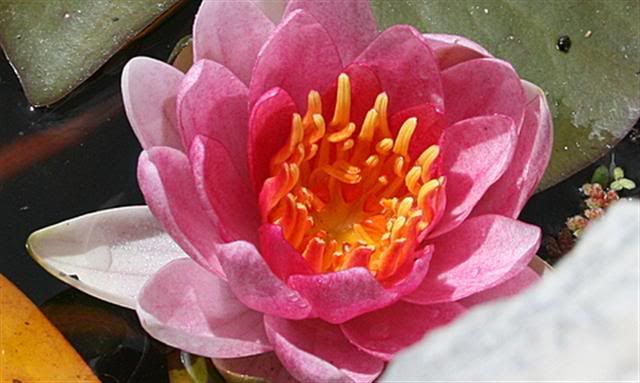 White-Crowned sparrows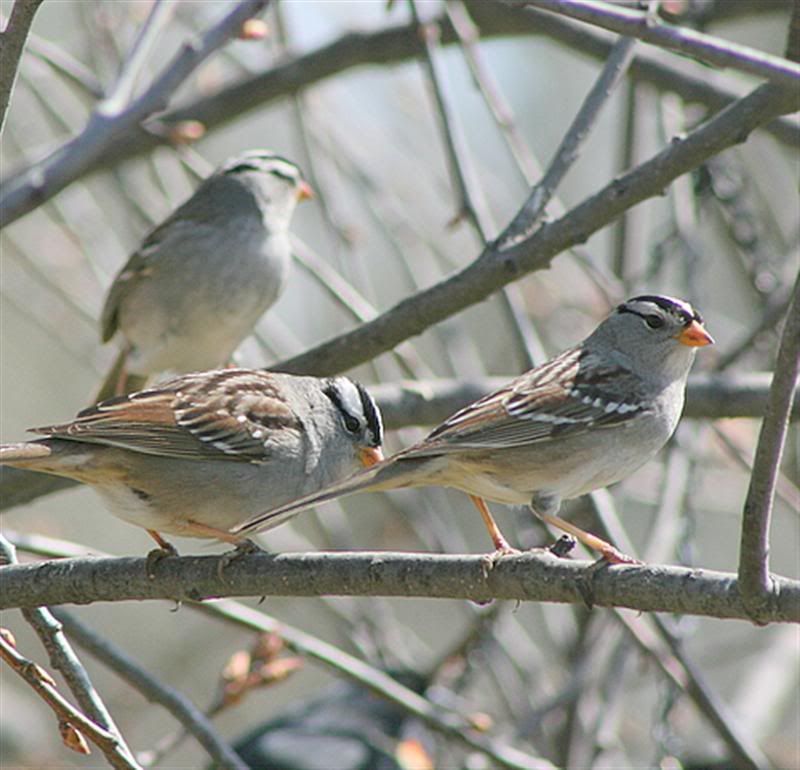 Willow- Polar Bear
Posts: 182
Joined: Nov 14, 2006 1:22 pm
Location: Zone 2b B.C.
---
WOW!! I knew you guys would have lots of W's!!!

Northpine...I LOVE that wreath!! What a great idea!!!
Kelly
Zone 5a/b
OLD GARDENERS NEVER DIE. THEY JUST SPADE AWAY
Posts: 5905
Joined: Nov 14, 2006 12:14 pm
Location: Smaller town Ontario, Zone 5a/5b
---
The soup seems to have simmered pretty quick this year ...savona
I thought so too Savona.

Hyacinth 'Woodstock'


Joan
Posts: 1517
Joined: Nov 14, 2006 5:18 pm
---
Hard to believe we are almost through but hopefully photos of spring gardens will soon be shown here. I have no X but here are my W's.
Bristol Ruby
Weigela
Water
Drops on Pasque Flower seed head ( Pulsatilla vulgaris)
Walkway
this is to my front door.
Betty
"The most serious gardening I do would seem very strange to an onlooker, for it involves hours of walking round in circles, apparently doing nothing." --Helen Dillon
Posts: 1989
Joined: Jul 31, 2008 9:14 pm
Location: Zone 5A Nova Scotia
---
Thanks Kelly, I hope the semps on the wreath winter over and fill in more this year.

Sally, How much sun can Wandering Jew take? I had mine in a shade container, but yours looks more sun oriented.

Betty, I love the pasque flower picture!

Like everyone else, I'm sorry the soup is ending. What will I waste my time on now?
Marie
Zone 1b, Northern MB
One of the most delightful things about a garden is the anticipation it provides. ~W.E. Johns, The Passing Show
Posts: 707
Joined: Aug 12, 2007 10:53 pm
Location: Zone 1b, Northern MB
---
W is for Waterlily colchicum
Dora
Posts: 237
Joined: Aug 09, 2008 2:36 pm
---
NP...if it does, you'll have to take a pic....I may have to steal that idea!!LOL
Kelly
Zone 5a/b
OLD GARDENERS NEVER DIE. THEY JUST SPADE AWAY
Posts: 5905
Joined: Nov 14, 2006 12:14 pm
Location: Smaller town Ontario, Zone 5a/5b
---
---
Who is online
Users browsing this forum: No registered users and 5 guests