Garden Gallery - Gardening Forums
We had a couple of cool, wet days at the beginning of this week, but by Tuesday evening, things were bright again.
My favourite time to look at Lady's Mantle.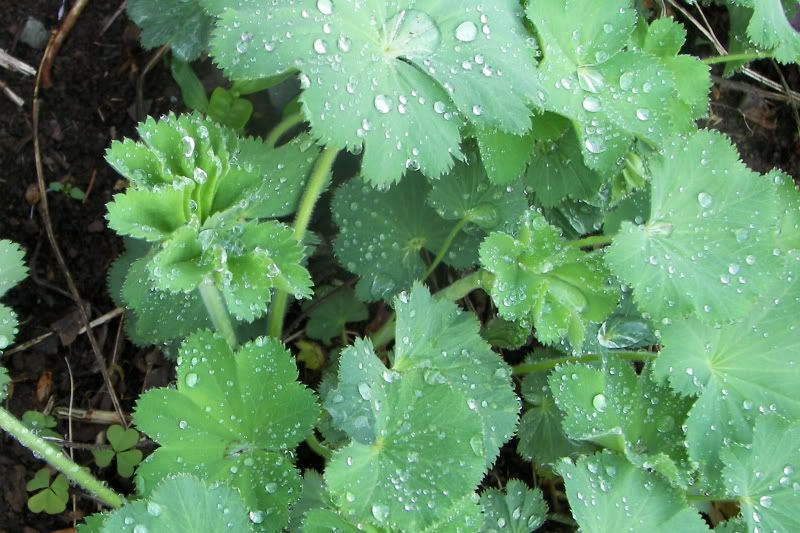 The Crown Imperial Fritillaria are in full bloom.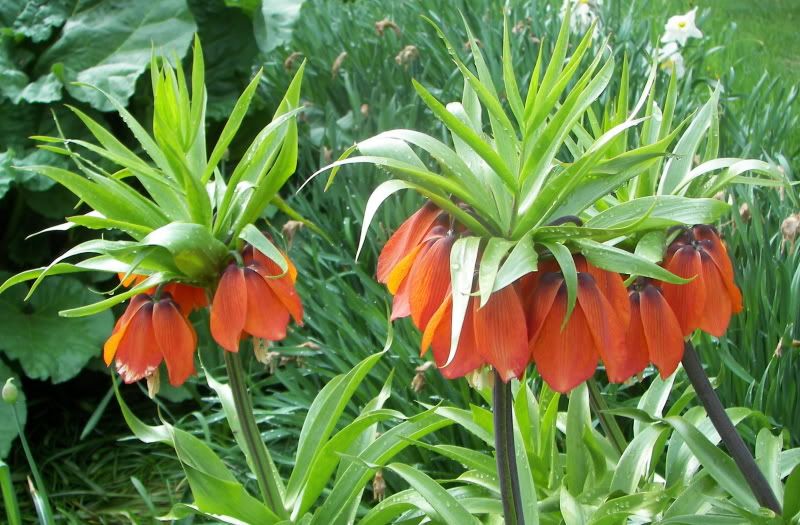 Everything seems to be at least a week earlier than last year.
The hint of green on the trees in the background shows that. Rhododendron PJM seems just about as "bloomful" as is possible.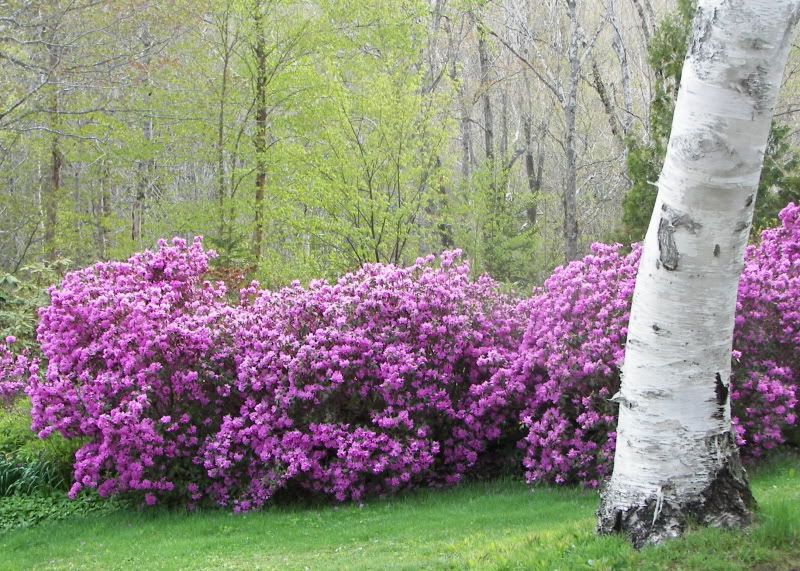 These rhodies certainly give a color boost this time of year.

There is new growth on some euonymus, and the Japanese Quince are just starting.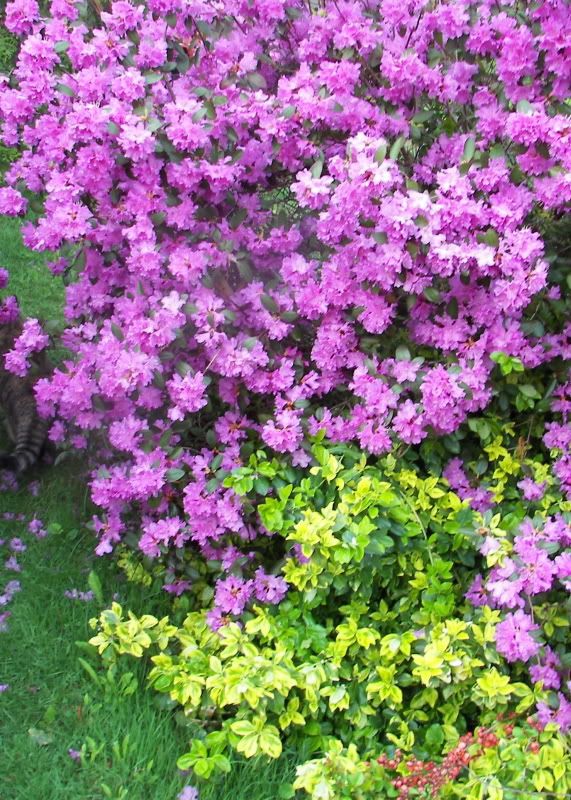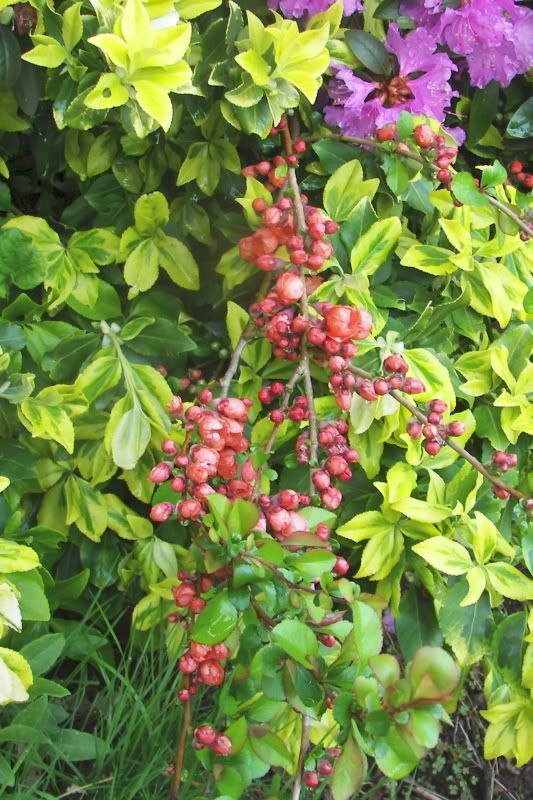 The Butterflies Magnolia is just about in bloom, but I fear some buds were a bit frosted last week.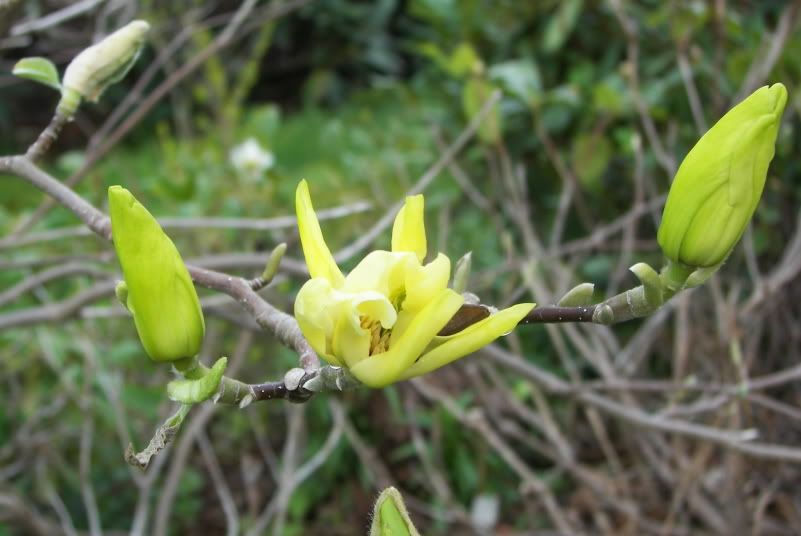 A good number of rhododendrons are showing color, and some of the early ones are in full bloom. This is a seed grown plant..... 'Calsap' x pachysanthum...these are quite variable from year to year.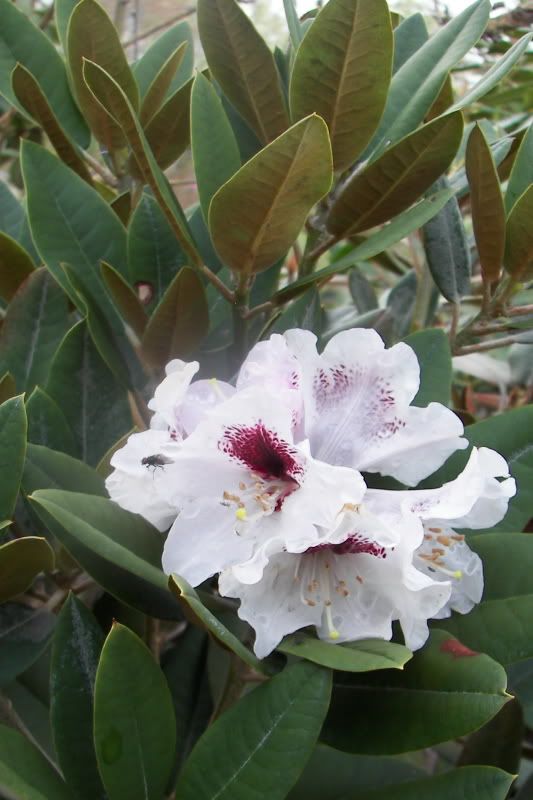 Posts: 1180
Joined: Nov 15, 2006 9:42 am
Location: Antigonish NS zone5b
---
Omg I love the fritillia nad the rhodo are fabuloso,I just got me one of those and its not on bloom at all perhaps next year..
Posts: 1101
Joined: Mar 11, 2008 6:51 pm
Location: Red Deer Alberta,3A ZONE
---
The photo of the birch and PJM is just gorgeous, so gorgeous it is now my desktop background. I knew you wouldn't mind.

I was drooling over the Crown Imperial Fritillaria at NSAC on Wednesday. Speaking of NSAC, I heard the Rhodie Society was expected there on Saturday. The rock garden is very pretty right now. Especially the lower enterance and the right side path going up from there.

I hear tomorrow is another day like today, hot and sunny. I think the plants adjust faster than I do with the sudden changes.
Betty
"The most serious gardening I do would seem very strange to an onlooker, for it involves hours of walking round in circles, apparently doing nothing." --Helen Dillon
Posts: 1989
Joined: Jul 31, 2008 9:14 pm
Location: Zone 5A Nova Scotia
---
Lovely pictures Sharon. I too love the birch and rhodo, with the trees in the background just starting to grow their leaves. Don't you just love the colour of the first flush of leaves, so soft and pure!

Raindrops on Lady's Mantle has to be one of the prettiest sights. I don't have them any more as I found in my last house that they tended to wander - a lot! There was plenty of room there, but not here!

~BBQ
Zone 5b
South/Central Ontario

Every day may not be good, but there's something good in every day
~ Author Unknown
Posts: 6853
Joined: Nov 14, 2006 1:59 pm
Location: Bay of Quinte, SE Ontario Zone 5a/b
---
Love that Rhodo. Lovely pictures, all.
Posts: 1517
Joined: Nov 14, 2006 5:18 pm
---
---
Who is online
Users browsing this forum: No registered users and 4 guests