Garden Gallery - Gardening Forums
Lyn....I doubt Pieris would be hardy in Edmonton, but there are compact versions available, Our 'Dorothy Wycoff' is one.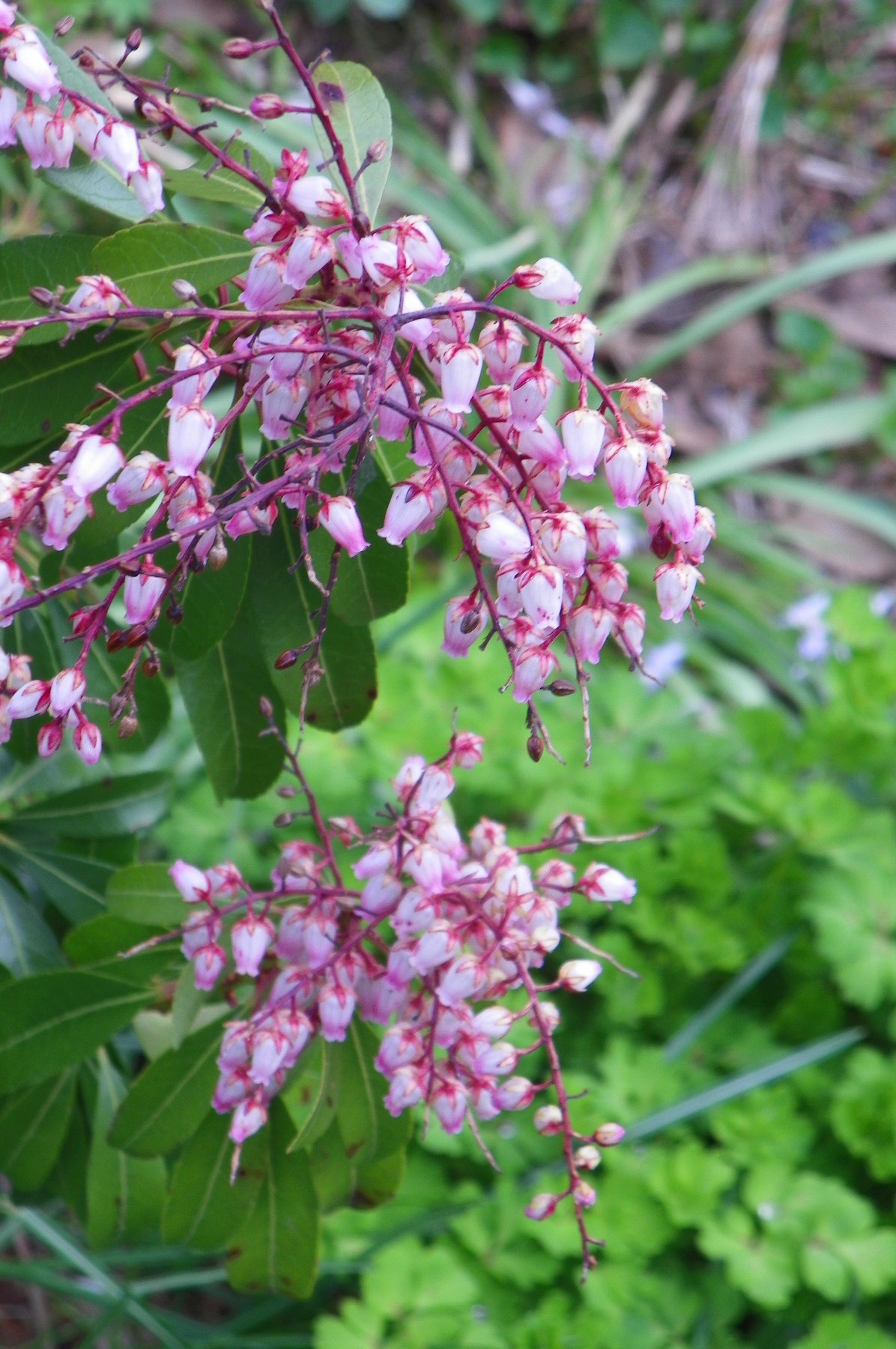 You might want to open a new tab for the pic!
Here is a nice Pieris overview
http://www.hort.uconn.edu/plants/p/piejap/piejap3.html


Posts: 1180
Joined: Nov 15, 2006 9:42 am
Location: Antigonish NS zone5b
---
I guess I'm way behind on the P's! Enjoyed looking at all of them.
Posts: 290
Joined: Aug 14, 2008 9:02 pm
---
Wow! That is a
P
retty
P
ink
P
ieris Sharon. I guess it's out of the question here....
Abby, love your waterfall!
Lyn
AB, Zone 3A
----------------------------------
"Those who say it can't be done are usually interrupted by others doing it." ` James Arthur Baldwin"
Posts: 11182
Joined: Nov 14, 2006 10:47 pm
Location: AB, Zone 3A
---
I have to agree that Sharon's Pretty Pink Pieris Percolates Plans......

I, unlike you, can grow them in my zone!!LOL
Kelly
Zone 5a/b
OLD GARDENERS NEVER DIE. THEY JUST SPADE AWAY
Posts: 5905
Joined: Nov 14, 2006 12:14 pm
Location: Smaller town Ontario, Zone 5a/5b
---
I would feel privileged to walk in Sharon's gardens...for the past ten years, as long as I have "known" her.
Cordy's Mum, Liz
Rain Coast, BC Zone 7b/8a

Nae words, nae quarrel
Posts: 5587
Joined: Nov 14, 2006 2:17 pm
Location: Wet Coast, BC Zone 7b, 8a.
---
puffpuffkaffkaff Yes, Host K, I am kinda late delivering my Ps. But then, haven't finished my Q-Quilt either. Can't believe that when Soup started, I thought 3 days per letter was too much time. hardy-har-har

Tante, you'd need to borrow Inge's solar powered golf cart to do tour of Sharon's place, methinks. ;o} Mighty impressive rockery design, Abby! Gawjus setting and water feature!



PANSIES





HOT PEPPERS

enjoyed the painful heatwaves of Summer 2011.

One lone

PHLOX

in a swath of blue perennials.Potting up
~do not make tragedies of trifles ~ do not shoot butterflies with rifles~author unknown~
Posts: 3286
Joined: Nov 14, 2006 1:41 pm
Location: Zone 5b GTA ON
---
P is a hard letter only because there are so many beautiful ones
Posts: 182
Joined: Nov 14, 2006 1:22 pm
Location: Zone 2b B.C.
---
---
Who is online
Users browsing this forum: No registered users and 2 guests