Garden Gallery - Gardening Forums
WOOOOOOOOOOOOOOOHOOOOOOOOOOOOOOOO!!!! I've been trying all day with no luck to get in and start the R's a rollin for the Soup!!!
First off we have an Asiatic Lily.(ofcourse
)
Rosella's Dream
Oriental Poppy
Ruffled Patty
Rudbekia
Irish Eyes
""Life isn't about waiting for the storm to pass. It's about learning to dance in the rain."
Smitty BBS
Posts: 5299
Joined: Jun 11, 2008 2:07 pm
Location: manitoba zone3
---
Been trying to get on last night and today. Good to see forum up and running again.

Roses were already collaged, would have to go through all the rhodo's to do that, so my contribution to the soup is The Rose

Posts: 1407
Joined: Aug 26, 2008 7:48 pm
---
Lovely Rs smitty and thanks for ther comments on my quilts. Would like to see some of yours sometime.

Orchidguy your Roses are beautiful, you must have a big garden.

Now lets see if I can upload,,,,,the forum has been down all day.

I have many more Rs but must post them in the overflow

Clara
Posts: 403
Joined: Dec 07, 2006 11:31 pm
Location: Gowanstown ON zone 5
---

No surprise that I will include rhododendrons for an R...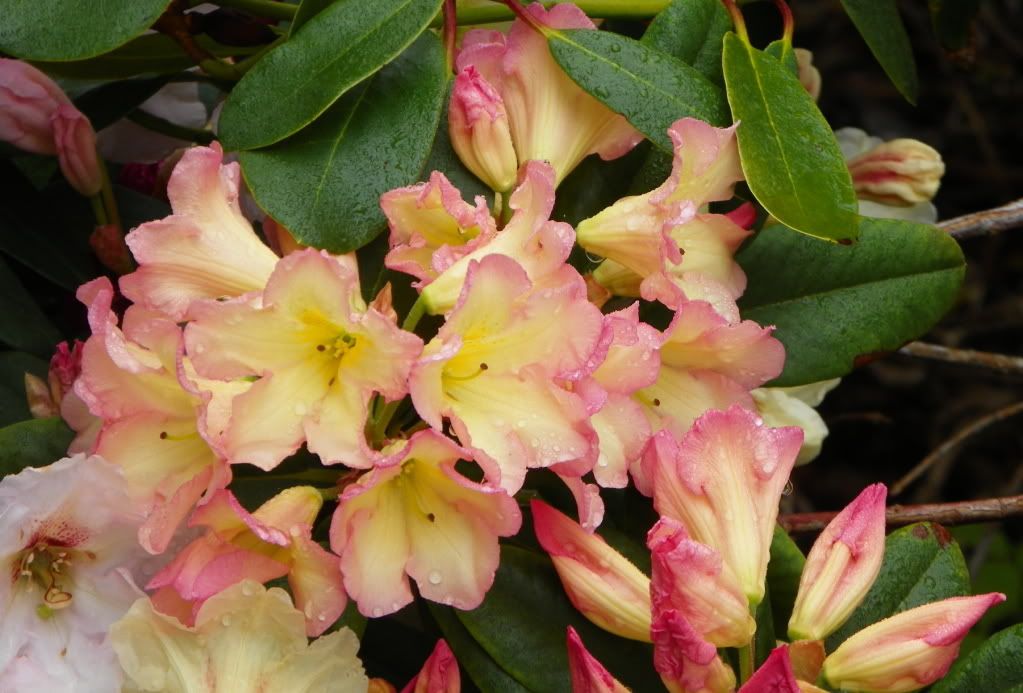 This is a slideshow of some 2011 rhodie blooms. (Click the thumb)



I guess one rose wouldn't be amiss.
Goldbusch.......

Rhubarb is an R....


Posts: 1180
Joined: Nov 15, 2006 9:42 am
Location: Antigonish NS zone5b
---
Ohhhhhhh Sharon...that rhodie! the big picture.

Smitty...yum yum!

All of you...I truly am GREEN with envy.

I have, a Robin with Hawthorn berries, a single St. Swithins rose and my pretty rosy red Phlox.


Cordy's Mum, Liz
Rain Coast, BC Zone 7b/8a

Nae words, nae quarrel
Posts: 5587
Joined: Nov 14, 2006 2:17 pm
Location: Wet Coast, BC Zone 7b, 8a.
---
Ya!!!!! it's the R's...I can finally post my.............................

ROYAL CANANDIAN MOUNTED POLICE!!!! Oh heaven's it's a daylily...surprise!!LOL



Will post more anon.

Dan...OMG the roses!!!!!
Kelly
Zone 5a/b
OLD GARDENERS NEVER DIE. THEY JUST SPADE AWAY
Posts: 5905
Joined: Nov 14, 2006 12:14 pm
Location: Smaller town Ontario, Zone 5a/5b
---
Sharon, your beautiful rhodies and a road trip were being discussed at NSAC Friends of the Garden today. But as I have said before, that group and herding cats have a lot in common.
My R's
Rodgersia
Rock Rose
also known as Helianthemum 'Wisley Pink'
Rock Garden
This was my first rock garden and needs changing and I will get to it one of these days.
Betty
"The most serious gardening I do would seem very strange to an onlooker, for it involves hours of walking round in circles, apparently doing nothing." --Helen Dillon
Posts: 1989
Joined: Jul 31, 2008 9:14 pm
Location: Zone 5A Nova Scotia
---
Had to go rooting around in my pictures for Rs, and found a couple.......
A sweet little rose and Revolution hosta.


Marie
Zone 1b, Northern MB
One of the most delightful things about a garden is the anticipation it provides. ~W.E. Johns, The Passing Show
Posts: 707
Joined: Aug 12, 2007 10:53 pm
Location: Zone 1b, Northern MB
---
Sharing some R's
Posts: 41
Joined: Apr 28, 2011 12:07 pm
---
Beautiful colouration on that Rose of Sharon Karen
Posts: 1407
Joined: Aug 26, 2008 7:48 pm
---
---
Who is online
Users browsing this forum: No registered users and 6 guests