Over the Garden Fence - Gardening Forums
Our third grandchild was born at 5:10 this morning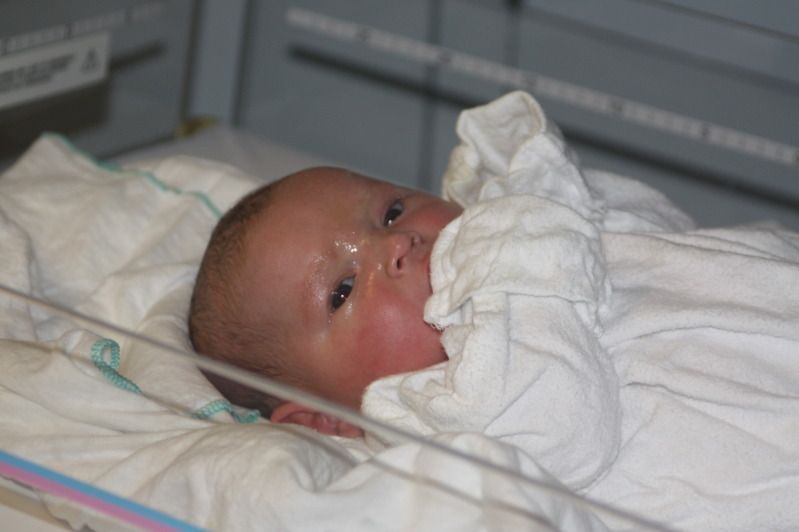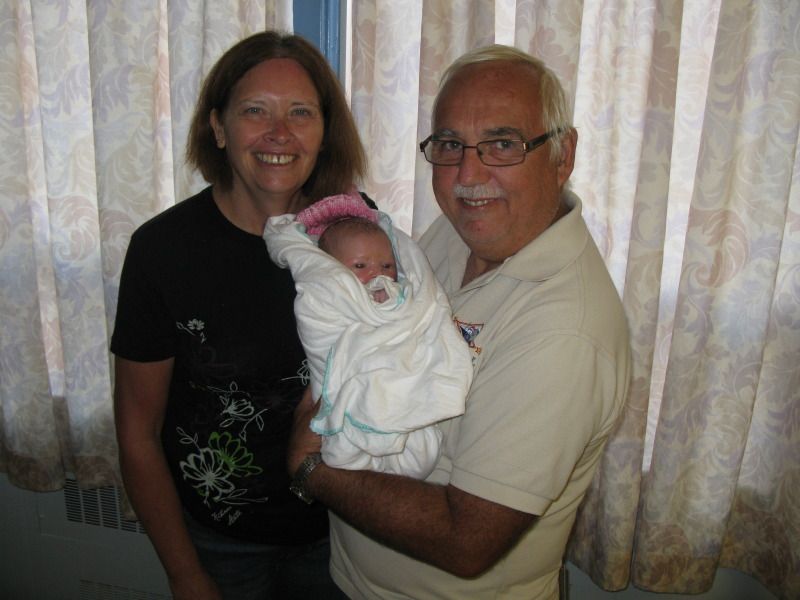 Located Brantford Ontario Zone 5 B
Posts: 362
Joined: Nov 14, 2006 2:37 pm
Location: Brantford Ontario
---
Oh wow!! Are ya sure she's newborn!!!

she is beautiful and she sure has proud looking grandparents!!

Congrats!
Kelly
Zone 5a/b
OLD GARDENERS NEVER DIE. THEY JUST SPADE AWAY
Posts: 5905
Joined: Nov 14, 2006 12:14 pm
Location: Smaller town Ontario, Zone 5a/5b
---
Congrats to all of you!
The internet is a very, very, serious entity created solely for commercial gains.
Canadian Gardening made me a hardcore separatist
Posts: 2070
Joined: Feb 06, 2012 11:20 pm
Location: Zone 5
---
Gorgeous! She sure is bright and alert. She's got that "C'mon world, I can take what you dish out!" look.

Congrats to the new parents and grandparents.
Lyn
AB, Zone 3A
----------------------------------
"Those who say it can't be done are usually interrupted by others doing it." ` James Arthur Baldwin"
Posts: 11182
Joined: Nov 14, 2006 10:47 pm
Location: AB, Zone 3A
---
Congratulations! She's a beauty.
An uncommon spelling of Gweneth - usually GwYneth. Origins are welsh I believe.
~BBQ
Last edited by
B_BQ
on Aug 24, 2012 11:24 am, edited 1 time in total.
Zone 5b
South/Central Ontario

Every day may not be good, but there's something good in every day
~ Author Unknown
Posts: 6853
Joined: Nov 14, 2006 1:59 pm
Location: Bay of Quinte, SE Ontario Zone 5a/b
---
What a cutie...and so alert! Congratulations to the proud parents and grandparents!
Posts: 1917
Joined: Apr 22, 2007 10:26 pm
Location: Saskatoon, SK
---
Gweneth is after my wifes Mother
Located Brantford Ontario Zone 5 B
Posts: 362
Joined: Nov 14, 2006 2:37 pm
Location: Brantford Ontario
---
Congratulations to the family ! Another cutie for Grampa to get all hyped up, spoiled rotten before handing back to Mama ..
BC Fraser Valley zone 7/8
Posts: 1268
Joined: Dec 05, 2008 5:38 pm
Location: Fraser Valley, BC
---
You got that right Dave............................
Located Brantford Ontario Zone 5 B
Posts: 362
Joined: Nov 14, 2006 2:37 pm
Location: Brantford Ontario
---
can someone direct me to instructions for posting a picture here...... photobucket doe not center properly
Located Brantford Ontario Zone 5 B
Posts: 362
Joined: Nov 14, 2006 2:37 pm
Location: Brantford Ontario
---
---
Return to Over the Garden Fence
Who is online
Users browsing this forum: No registered users and 7 guests