Container Gardening - Gardening Forums
Hi there .. Im new to this site.. its such a great wealth of information .. wow...
I am into succulents and hens and chicks in containers.. I am looking for suggestions of places to buy cute little pots for my succulents and h&c but have a hard time finding the perfect ones. Anyone know where you can order from? I was told about one place which makes great original pots and custom orders too .. but they are selling so fast she can barely make them quick enough. So Im waiting for mine to come...lol ...the site is:
.....www.solarstonecreations.com... their things are gorgeous... Any of you suggest any other great places like this? I so love original containers...Thank you sooo much for your help! Kyly
Posts: 8
Joined: Jul 18, 2009 1:33 pm
---
I grow Hen and chicks on the outside of a moss-lined/burlap-lined, hanging wire basket...in another ten years they might cover it completely!

Also grow these in a pair of old yellow gardening clogs...and in leaky plastic saucers (used to be bird bath) And on the very old wood shake garage roof.
Cordy's Mum, Liz
Rain Coast, BC Zone 7b/8a

Nae words, nae quarrel
Posts: 5587
Joined: Nov 14, 2006 2:17 pm
Location: Wet Coast, BC Zone 7b, 8a.
---
Wow I bet that looks awesome! They seem to grow on anything .. I drilled holes in some large terracotta saucers and they work awesome. I get alot of oohs and aahs when my friends see all the funky things Ive put them in .. lol .. thanks for the tips!
Im really starting to love those little succulent pots.. (not sure if they r called that) I see them in magazines alot and not anywhere else that I have been able to find sell them except the place I mentioned above..they are made for h&c..lol. I talked them into making some for me lol so I am anxiously waiting lol... I was hoping if you seen what I meant you could tell me if you know of other places that sell them too .. they are adorable.. lol
Posts: 8
Joined: Jul 18, 2009 1:33 pm
---
Hi, Kylys, and welcome to the forum.The containers on the website you provided are hypertufa; very easy and economical to make; you can find tons of instructions and ideas on the web.

I have, in the past, grown H&C's and other succulents, in hubby's old work boots. Also found a little pair of kid's work boots to put along side of them. Just got a tiny little pair of pink crocks (thrift store finds ), so, will try those as well. Have also converted my unused birdbath to accomodate succulents.

Good luck, and keep us posted!
Posts: 2289
Joined: Nov 16, 2008 8:13 pm
---
Hi .. thanks for the welcome to forum .. I love it here already! so much great info in here!
I had ordered one of the little concrete pots on their website...the ones there with the hens and chicks .. yes I seen the hypertufa also.. they are great too I did look for info and your right there is alot online! I will try to make one .. they seem to really suit the h&c well. .On that site I mentioned above.. they offer to personalize or customize your concrete containers.. etc with whatever you want.. .. so not sure how well it can be done in hypertufa .. But I was curious if anyone knows of other places where you can buy unique stuff like theirs? Thanks so much for all the info..Kyly
Posts: 8
Joined: Jul 18, 2009 1:33 pm
---
Whoops .. sorry guys .. as I am new to forums I didn't realize by me putting a comment about a website I liked is considered spam in the "forum" world.. sorry about that ..I was only hoping for replies of other websites like that one .. but I just read that in a different forum not to put web sites in forums ..... oops I am learning .. lol won't happen again ...
Have a great day!
Posts: 8
Joined: Jul 18, 2009 1:33 pm
---
Heres a great place to grow hens & chicks.
Bill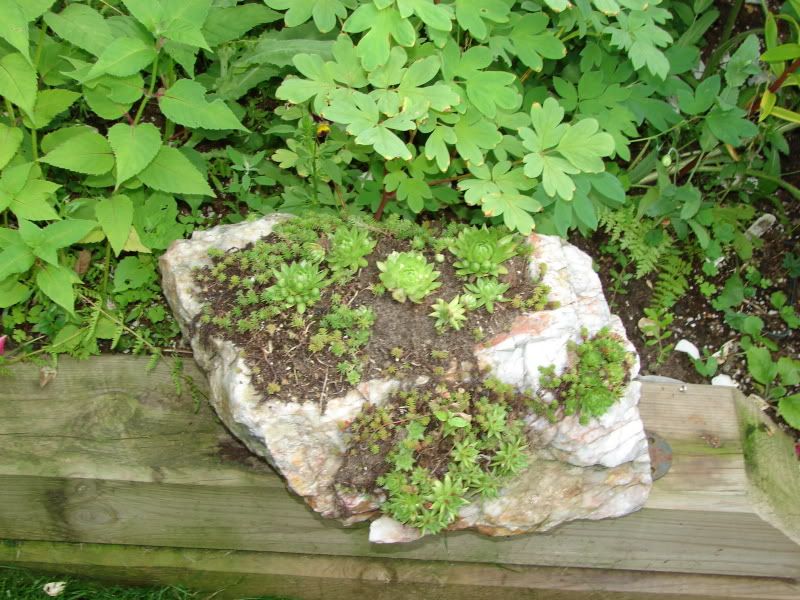 Posts: 403
Joined: Jan 12, 2008 11:39 am
---
wow I love that! I have used old stumps too and driftwood too .. thanks for posting that! Did you cut a hole into the rock then? Wow
Posts: 8
Joined: Jul 18, 2009 1:33 pm
---
No holes cut in rock the plants are holding on for dear life. I also used to plant driftwood and I've sold thousands of them.
Bill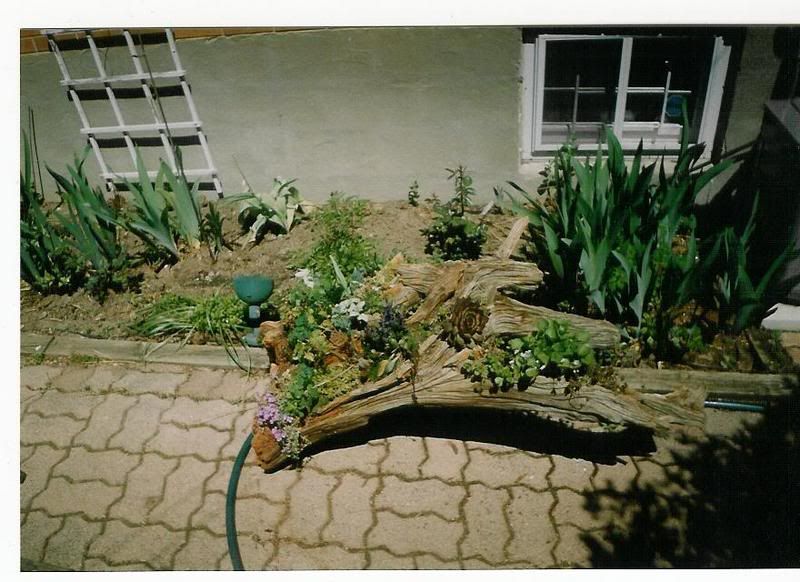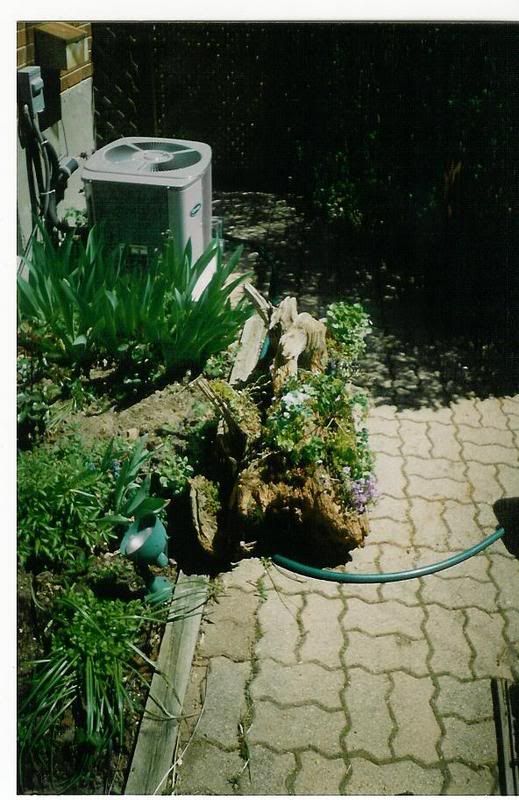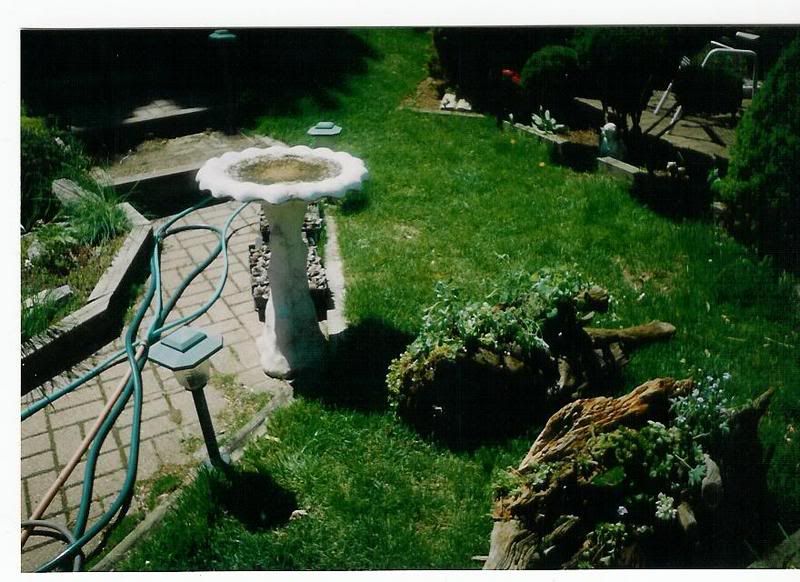 Posts: 403
Joined: Jan 12, 2008 11:39 am
---
You are quite innovative Bill.
I've only used plastic pails as a container. I guess I will need to think outside the box for the summer of 2010.
Posts: 10
Joined: Nov 06, 2009 7:40 am
---
---
Who is online
Users browsing this forum: No registered users and 2 guests