Container Gardening - Gardening Forums
Three planters on the front veranda,I stuffed them full,1 inch apart for the plants.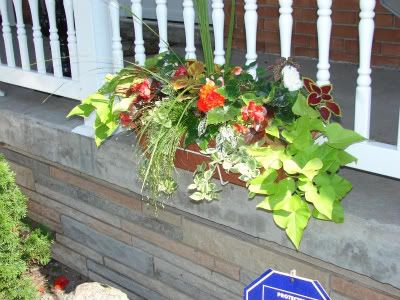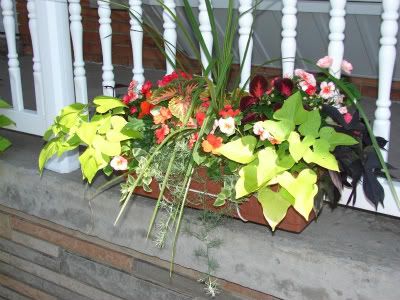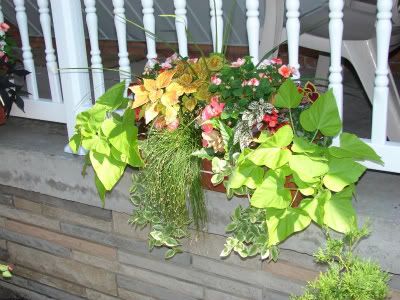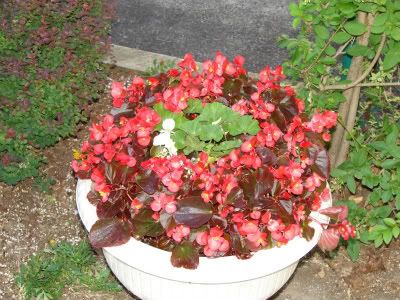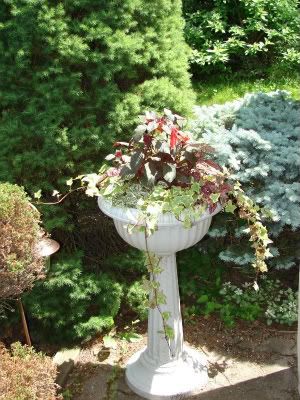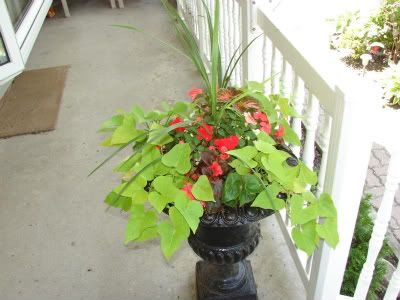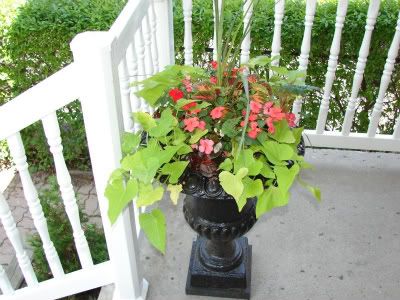 Posts: 403
Joined: Jan 12, 2008 11:39 am
---
Posts: 540
Joined: Sep 19, 2007 8:31 pm
Location: Belleville, ON, Canada
---
I do love it when folks go all out on containers for porches etc...such a beautiful welcome, Otnorot!

here are a couple of my offerings too. I also plant very very close together for the the boxes/planters...but tried to go UP and Down with the bronze plant that appears to be some kind of bulrush (so I called it "where's Moses?")

the dish of succulents has stood out in the garden for going on three years, winter snow, summer sun, and spring rains...this year, I have the Rooster Tail flower and I am delighted with it, altho it does spoil the nicely rounded look I had previously.
You do not have the required permissions to view the files attached to this post.
Cordy's Mum, Liz
Rain Coast, BC Zone 7b/8a

Nae words, nae quarrel
Posts: 5587
Joined: Nov 14, 2006 2:17 pm
Location: Wet Coast, BC Zone 7b, 8a.
---
Beautiful planters! This is where I make my mistake ..... not stuffed enough!

bw
If dandelions were hard to grow, they would be most welcome on any lawn. ~Andrew Mason
Posts: 2662
Joined: Nov 14, 2006 2:10 pm
Location: 5b Ontario
---
They're all beautiful. I make the mistake of not filling mine enough too. Plus I've got to introduce more variety too for interest.
That succulent dish is really impressive!
Posts: 153
Joined: Sep 16, 2010 3:49 pm
---
---
Who is online
Users browsing this forum: No registered users and 4 guests