Container Gardening - Gardening Forums
Posts: 283
Joined: May 25, 2008 2:47 pm
Location: Toronto/5b
---
It's a bit difficult to tell from the photo - do the leaves have more than one lobe? Is the red stuff at the base part of the plant? If the answer is no to those questions, then I'd say it looks like Queen of the Night (Epiphyllum oxypetalum), a succulent with long, waxy leaves that has really impressive blooms for only one night of the year.
Posts: 5
Joined: Jul 22, 2014 8:02 pm
---
The reddish brown part on the bottom is part of the plant, I have two new pics
I removed a few leaves today, here is one of them, cut right at the bottom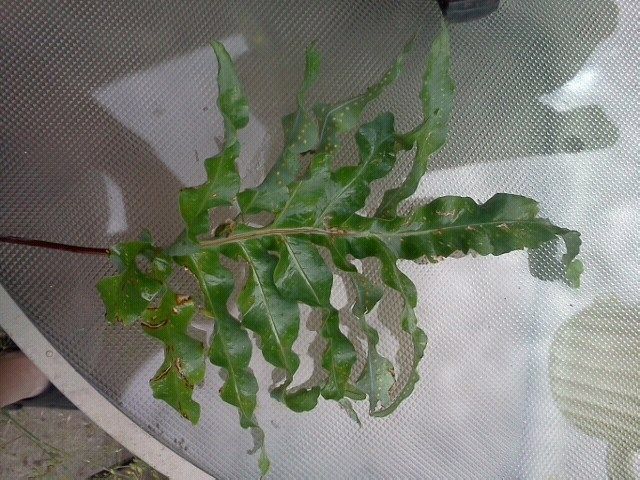 And the underside of this leaf, the reason I cut it as I believe something has laid eggs on it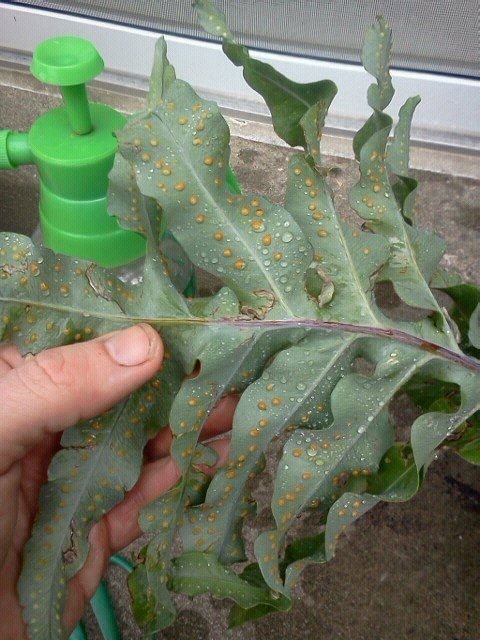 Posts: 283
Joined: May 25, 2008 2:47 pm
Location: Toronto/5b
---
It's too difficult to identify the plant from the photos. I am sure this is not a vegetable plant like radish or carrot plant.
Posts: 30
Joined: Dec 20, 2013 6:57 am
Location: 670 Duncan Avenue West Penticton, B.C. V2A 7N1
---
---
Who is online
Users browsing this forum: No registered users and 9 guests