Plant Talk - Gardening Forums
I don't know what happend, and frankly each website I check gives me different advice. Some say put in vermeculite and gradually mist with water. Other sites say soak in water 2-4 hours first. Still others say plant in soil and water.
I just potted them up in my big tray with my other Glads and Freesia's. They're doing just fine, no problems, but on one side there's mold growing on my anemones, I took them out and rinsed them with a bit of soap. One of them was just fine, no mold, and some lil roots, so I stuck it back in.
I read one site and it sounds like mold on them is fairly common, and that they'll still bloom if it's not too bad.
So what do I do? Put them in their own pot and hope for the best? Can I soak or rinse them in something????
They are the oddest lil bulb thingy's eheh I must say. Here's a pic.'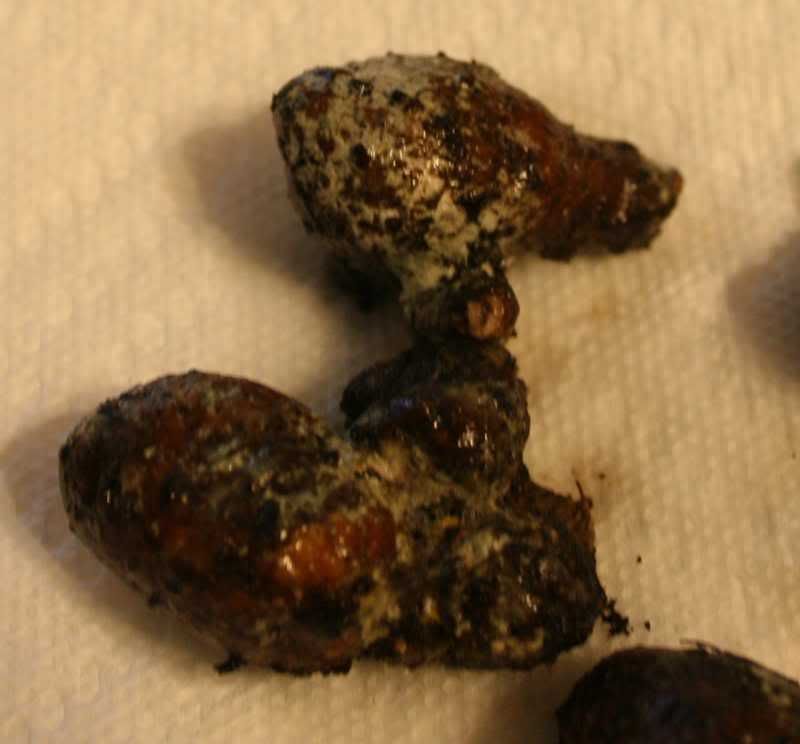 Ven
Posts: 1689
Joined: Apr 25, 2007 2:35 pm
Location: GTA, Zone 5
---
ohhh I saw a lil bit yesterday so I sprayed some of my 'no damp' on it, thought it couldn't hurt. Didn't seem to help either.

Ven
Posts: 1689
Joined: Apr 25, 2007 2:35 pm
Location: GTA, Zone 5
---
---
hmmm I don't have any garden sulfer. What else can I use? or should I wait til I get it.


So for tonight should I put them in some soil, or just the soil-less stuff or some damp/dry nesting ceder????

Ven
Posts: 1689
Joined: Apr 25, 2007 2:35 pm
Location: GTA, Zone 5
---
---
ok thanks so much
Ven
Posts: 1689
Joined: Apr 25, 2007 2:35 pm
Location: GTA, Zone 5
---
ohhhh wait I think I have some aluminum sulfite, I use it to turn my hydrangea's blue.

Is that the same stuff? Will it work?

Ven
Posts: 1689
Joined: Apr 25, 2007 2:35 pm
Location: GTA, Zone 5
---
---
---
Who is online
Users browsing this forum: No registered users and 9 guests