Plant Talk - Gardening Forums
My friend is having some problems with her greenhouse cucumber, they seem to be drying and dying. She came to me for help... but the only thing I'm thinking of is magnesium deficiency. Keep in mind that she also is organic.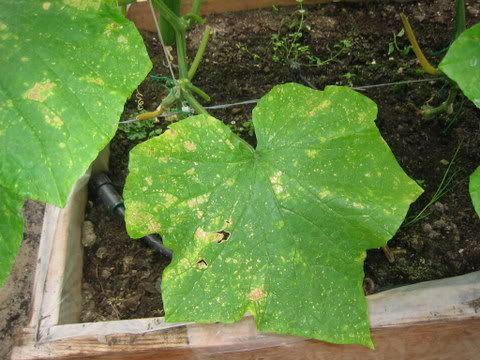 Andre
If man cheats the earth, the earth will cheat man.
Posts: 189
Joined: Apr 29, 2008 5:10 pm
Location: Edmundston, NB (zone 3b)
---
Possibly alternaria, in which case decreasing humidity and increasing air circulation/exchange should help.

High humidity encourages a lot of nasties - in the greenhouse and in the field.
Market Gardening - Just another day at the plant

.
Posts: 3026
Joined: Nov 14, 2006 5:17 pm
Location: Ontario, 6a
---
---
---
Who is online
Users browsing this forum: No registered users and 4 guests