Garden Projects and Ideas - Gardening Forums
Kick Type Sod Removal Tool
Kick Type Sod Removal Tool
http://xrl.us/nqb9
Picture of my sod cutter in operation.
Places to buy.
http://kicktype.notlong.com
http://kicktypesod.notlong.com
Anybody who has removed sod with a shovel over a reasonably large area will know what backbreaking work it entails.
I have almost half an acre of hard packed grass, and if I want to enlarge a growing area a challenge is presented.
At first I rented a tool at 40 a clip or more and finally broke down and bought a sod removing tool off the internet. It was one of my finest investments in equipment.
If the ground is wet the effort is minimal. The device is kicked forward and proceeds about a foot with each thrust. The sod is a perfect depth and is almost effortless compared to hands and knees with a shovel. When dry, the kick will not go a foot depending upon the effort, but it is still relatively easy.
My dog Neena always helps me. She is saying, "Good job Durgan.'
I have rented a similiar type several times. This one is perfect. It is strongly made and most durable. I paid a lot for shipping, since I couldn't find it in Canada. I think I paid around $179.00 US, but I wanted it and I am totally happy. I have only had it about three months, and have removed a fair amount of sod. It is as good as ones I rented.
I have seen others with a wooden handle, and higher price,for what reason, I can't imagine. Planting a tree is simple, because the sod can be removed in a few minutes as opposed to knee shovelling. Want a new bed, producing it is simple. I used to shutter everytime I had to remove sod.
The news of this tool should be spread far and wide. It is absolutely perfect for the use intended, and the price is more than reasonable.
I am in no way an agent for any company selling this product. I am simply a happy end user.
Posts: 1194
Joined: Sep 28, 2007 9:33 pm
Location: Brantford, ON Canada
---
Yesterday, Saturday, I had a new small area to plant.
We cut the grass very short, and covered it in landscape fabric. I then added at least 3" of cedar mulch. We did the few plantings beforehand and cut the landscape fabric to accommodate the plants.
This had better work!

~BBQ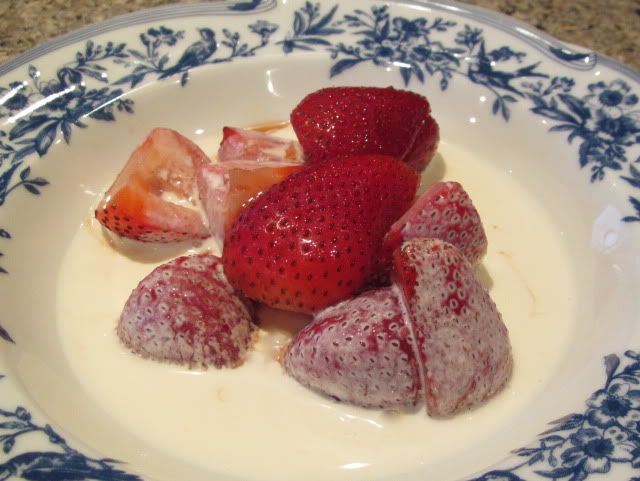 Zone 5b
South/Central Ontario

Every day may not be good, but there's something good in every day
~ Author Unknown
Posts: 6853
Joined: Nov 14, 2006 1:59 pm
Location: Bay of Quinte, SE Ontario Zone 5a/b
---
Another option for sod lifting tool is a hand tool I found at Lee Valley. My neighbours and friends have used it and now ask to use it whenever they have a sod lifting task. Much easier on the back than a spade and priced at about $60.

I've also done the newspaper thing in various combinations. On some beds I've applied it after lifting sod...placing between my new soil and the top mulch. It saved a lot of weeding. I figure it's good to redo it every two or three years.

I went crazy this year trying it in a tough area under trees. It would have been very difficult to lift the sod around roots so I put down lots of wet newspapers. I figure it will slow the weeds down even if it doesnt stop them and I'll lay more down in the future hoping to beat the weeds.
Knowledge is limited. Imagination encircles the world...Albert Einstein
Posts: 49
Joined: Jul 09, 2008 7:07 am
Location: Moncton, NB zone 4b
---
I'm surprised that no one has mentioned the lasagna method of creating a new bed.
What I do is simply dig the bed area to the depth of the garden shovel. Since my soil is mostly clay I can take each shovelful and turn it upside down. This puts the grass down about 9" and it never comes back from the roots.
I was quite pleased with myself for thinking of this until I realized that all I was doing is what farmers have been doing for eons, it's called plowing.
This works in my yard because it is an older house. Newer subdivisions though have had all of the topsoil stripped off and the lasagna method of adding compost and soil on top of newspaper or cardboard would probably be better.
Just north of Toronto
Posts: 49
Joined: Nov 18, 2006 10:58 pm
---
Posts: 55
Joined: Feb 24, 2008 10:57 am
Location: Ontario, Canada
---
---
---
Return to Garden Projects and Ideas
Who is online
Users browsing this forum: No registered users and 1 guest