Fruit & Vegetable Gardening - Gardening Forums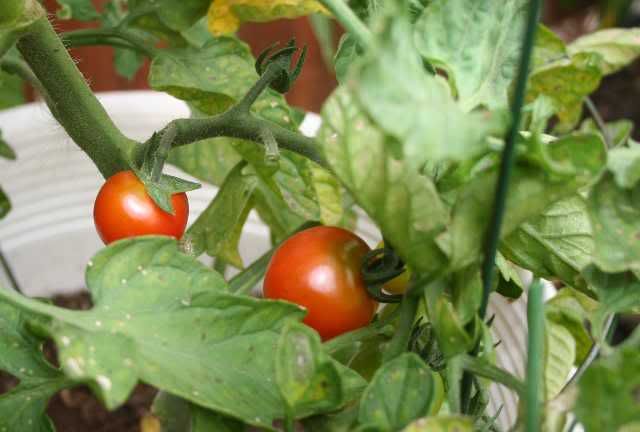 This makes 4 ripe Toms so far!!!! whohoooo, the other heirloom's have a ways to go.
Ven
Posts: 1689
Joined: Apr 25, 2007 2:35 pm
Location: GTA, Zone 5
---
---
I'm not impressed with my tomatoes so far.... Of course we are later than you but I'm not seeing much development and my supposed "large" tomatoes are about the size of a small egg... Not impressed....

I'll be by to steal those ripe ones from yours Ven!
Lyn
AB, Zone 3A
----------------------------------
"Those who say it can't be done are usually interrupted by others doing it." ` James Arthur Baldwin"
Posts: 11182
Joined: Nov 14, 2006 10:47 pm
Location: AB, Zone 3A
---
I too have lots of cherry tomatoes but not one is red
We've had great weather and they are in a greenhouse so I'm not sure what the problem is.
TG
Posts: 60
Joined: Jan 08, 2007 5:37 pm
Location: Powell River, BC
---
I wouldn't worry about it Thistle , in years past i've had season where I'd seem to wait forever for the cherries to ripen, and then, all of a sudden, I have more cheeries than I know what to do with.
A watched tomato never ripens
Posts: 283
Joined: May 25, 2008 2:47 pm
Location: Toronto/5b
---
---
Return to Fruit & Vegetable Gardening
Who is online
Users browsing this forum: No registered users and 13 guests