Garden Gallery - Gardening Forums
Good Morning All! Now that the soup is simmering nicely, it's time to add our B's. Just a reminder to limit photos to 3 per poster and that....


Just to make it a little more fun, and easier for everyone to join in we added a couple rules; we can use latin, common names, species etc. as long as the letter of the day starts somewhere in the name. We can only post that picture once throughout the alphabet. For example, say you posted campanula bernice blue wonder for the letter B (bernice) you cannot post it again for letter C (campanula)


I did a terrible job of photographing my gardens last summer and my photos have all been moved to another computer, so at the moment I have nothing to add. I'll be looking forward to all the other additions though!

You can continue to add ingredients to the "A" thread as well.
Lyn
AB, Zone 3A
----------------------------------
"Those who say it can't be done are usually interrupted by others doing it." ` James Arthur Baldwin"
Posts: 11182
Joined: Nov 14, 2006 10:47 pm
Location: AB, Zone 3A
---
I really hate being the first ....Here it goes...
Posts: 545
Joined: Feb 16, 2008 8:06 am
Location: zone 5 Nova Scotia
---
Ginseng I love Butter and Sugar so much, it's lovely. I'll have to get some.
Here is my B contribution - this one was hard, I have a lot of B's in my garden, who knew!
Blue Bird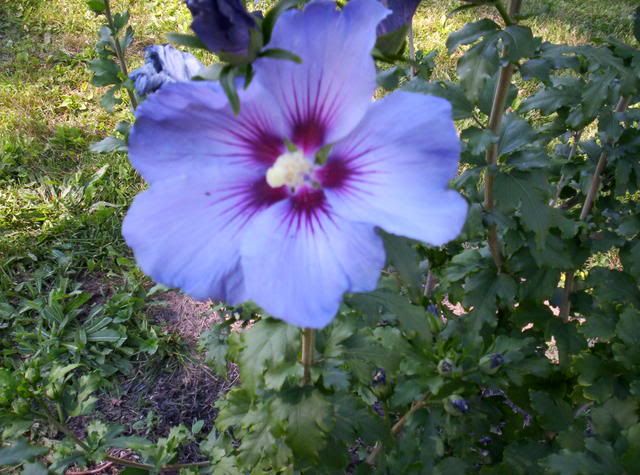 Bowl of Beauty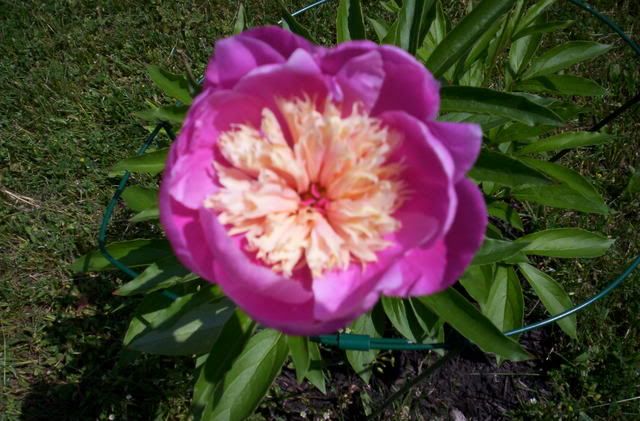 Bee Balm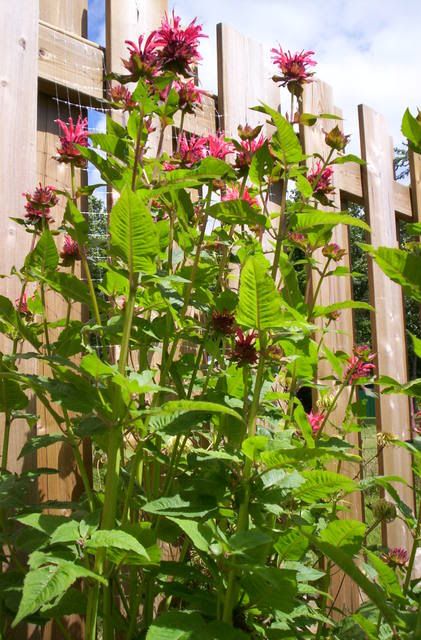 You must be the change you wish to see in the world. by Mahatma Gandhi.
Posts: 148
Joined: Jun 12, 2007 1:27 pm
Location: Hampton, NB (Zone 5a)
---
Baptisia and Bachelor's Button
Posts: 748
Joined: Nov 14, 2006 1:10 pm
Location: Lindsay, Ontario Zone 5
---
I found a couple....Not as organized as last year with my soup fixin's!!!
Bee Balm
Black-eyed Susan
Brown-eyed Susan
Kelly
Zone 5a/b
OLD GARDENERS NEVER DIE. THEY JUST SPADE AWAY
Posts: 5905
Joined: Nov 14, 2006 12:14 pm
Location: Smaller town Ontario, Zone 5a/5b
---
B.Button and Bee . . .


Posts: 5175
Joined: Aug 02, 2008 1:29 pm
---
Good morning. Here are a few more ingredients. Most of my plants are still very small...it's a work in progress.
"Better to be a silly girl with a flower, than a silly boy with a horse and a stick."
Jocelyn, a character from
A Knight's Tale
Posts: 1432
Joined: Jan 28, 2008 3:00 am
Location: AB, zone 3b/4a
---
Laura, I just have to say that the picture you posted is a beautiful one!
You must be the change you wish to see in the world. by Mahatma Gandhi.
Posts: 148
Joined: Jun 12, 2007 1:27 pm
Location: Hampton, NB (Zone 5a)
---
Butterfly on Blanket flower
Not me of course, I don't sit so beautiful and still as this lol,lol
cheers Butterfly
edit
wrong spot
Cheers Butterfly




Having a place to go - is a home. Having someone to love - is a family.
Having both - is a blessing."--Donna Hedges
Posts: 3234
Joined: Nov 15, 2006 1:44 pm
Location: Nova Scotia Zone 5b Butterfly
---


I had Bowl of Beauty Peony, Blue Bird hibiscus and Butter and Sugar Iris saved for today, but was beaten to the punch. Beautiful pics posted, love the rudbeckia with the butterfly, there's a rustic elegance to it
Posts: 1407
Joined: Aug 26, 2008 7:48 pm
---
---
Who is online
Users browsing this forum: No registered users and 7 guests