Garden Gallery - Gardening Forums
More Echinacea.....grown from seed.It's very easy.
Pansy
Zone 5 B
Posts: 1381
Joined: Nov 14, 2006 10:24 pm
Location: Brantford Ontario
---
Enjoying all the E's everyone......I won;t post anymore echinaceas. Here is English Ivy growing over a stump, and everywhere else. Pulled a lot of it out last fall, for it is very aggresive.
Endless Summer Hydrangea
"Life is like an onion - You peel off one layer at a time, and sometimes you weep."-Sandberg-
Posts: 259
Joined: Nov 17, 2006 2:58 pm
Location: S. Ontario-Niagara
---
Wonderful E's everyone.I never really like the Echinacea but the more i see them the more I like.I ordered a Green Envy one and can hardly wait to see them.
Posts: 1101
Joined: Mar 11, 2008 6:51 pm
Location: Red Deer Alberta,3A ZONE
---
I have a couple of additons. Sorry to repeat what others have posted. Guess I don't have many E's.
Posts: 1432
Joined: Jan 28, 2008 3:00 am
Location: AB, zone 3b/4a
---
Oh my goodness what a pain to log in. I am keeping my fingers crossed that it will let me post. After viewing everyones echinaceas I think it is time to add them again to my garden. For what ever reason they dont over winter very well for me.
Elephant ears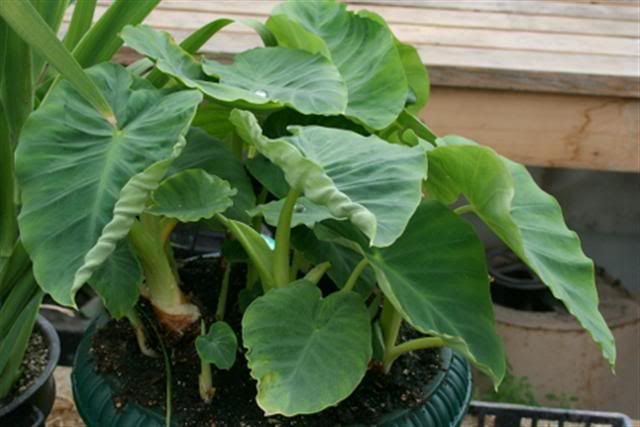 Esprit Penstemon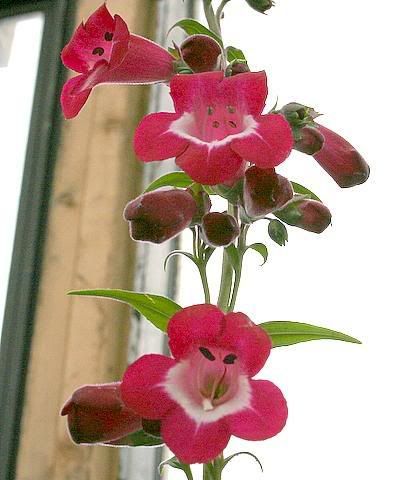 savona
Posts: 182
Joined: Nov 14, 2006 1:22 pm
Location: Zone 2b B.C.
---
Oh savona, those Esprit Penstemon are just what I have been looking for. They look very like the phoenix penstemon that Patty and I have been searching for too. Maybe a name change has happened as when I searched for the Esprit, I found seed sources where the phoenix (being well named it seems) has simply vanished.

Scrapinthehat , IMO it never matters that someone has already posted something as no two flowers ever look exactly alike and it is nice to see the different combinations with other flowers or even how it grows in different conditions.

Sharon, is Enkianthus available easily around here? I don't remember seeing this beauty around. One of the reasons I love the soup, I see new to me things that are out there but I just have not noticed before.
Betty
"The most serious gardening I do would seem very strange to an onlooker, for it involves hours of walking round in circles, apparently doing nothing." --Helen Dillon
Posts: 1989
Joined: Jul 31, 2008 9:14 pm
Location: Zone 5A Nova Scotia
---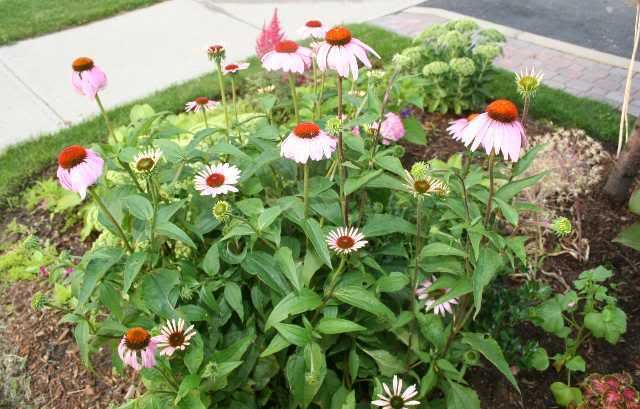 Echinacia
Posts: 1689
Joined: Apr 25, 2007 2:35 pm
Location: GTA, Zone 5
---
Ven....Just go for it....ri[p out those two wimpy strips of grass!!!LOL

Nice Echinacia

Kelly
Zone 5a/b
OLD GARDENERS NEVER DIE. THEY JUST SPADE AWAY
Posts: 5905
Joined: Nov 14, 2006 12:14 pm
Location: Smaller town Ontario, Zone 5a/5b
---
hahah I would but it's a raised bed, and I already have a problem with the dirt and mulch falling out and into the sidewalk. If I took it out, all my soil would wash down the street.

Ven
Posts: 1689
Joined: Apr 25, 2007 2:35 pm
Location: GTA, Zone 5
---
Blossom, I absolutely love your stump, with the meandering English ivy!
~BBQ
Zone 5b
South/Central Ontario

Every day may not be good, but there's something good in every day
~ Author Unknown
Posts: 6853
Joined: Nov 14, 2006 1:59 pm
Location: Bay of Quinte, SE Ontario Zone 5a/b
---
---
Who is online
Users browsing this forum: No registered users and 11 guests