Garden Gallery - Gardening Forums
Lulu

The magnolia is going on its sixth year in the garden. I purchased it through Greer Gardens, but had later seen it at YIG. As most of the other magnolias are planted in sheltered positions, this one is out in the open with no protection at all, and has performed beautifully. It is now about 10' wide and 15' tall and is expected to grow another 15'. Unlike most of the other magnolias (soulangiana, sprengeri, stellata) available to northerners, they are in full leaf when in bloom. Lulu, yours looks an awful lot like one I have M. stellata "royal star". They are a smaller tree and are known to be outstanding bloomers
Posts: 1407
Joined: Aug 26, 2008 7:48 pm
---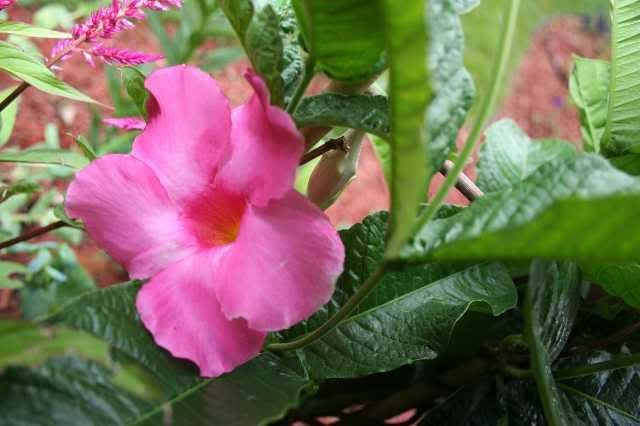 Mandavilla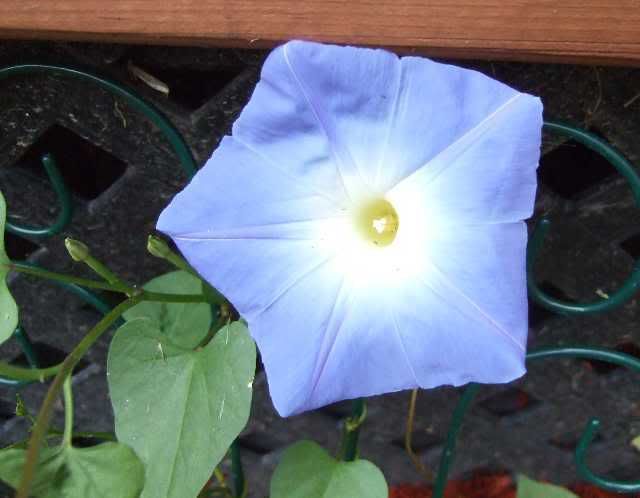 Morning Glory
Mini Landscape
Posts: 1689
Joined: Apr 25, 2007 2:35 pm
Location: GTA, Zone 5
---
I just love that Mini Landscape Ven!
Posts: 748
Joined: Nov 14, 2006 1:10 pm
Location: Lindsay, Ontario Zone 5
---
[b][Kelly I started my mini mg's under the lights in May and later on planted them out. They were beautiful in 07 but were less then exciting last year. We had late frosts and a cooler summer last year and they didnt bloom as well., Here is a couple pitures to compare from 07 and 08., I also had other colours then the pink..savona/b]
mini mg's 07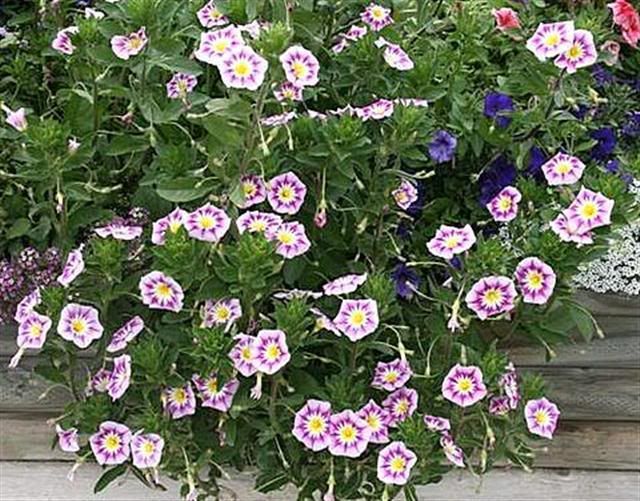 mini mg's o8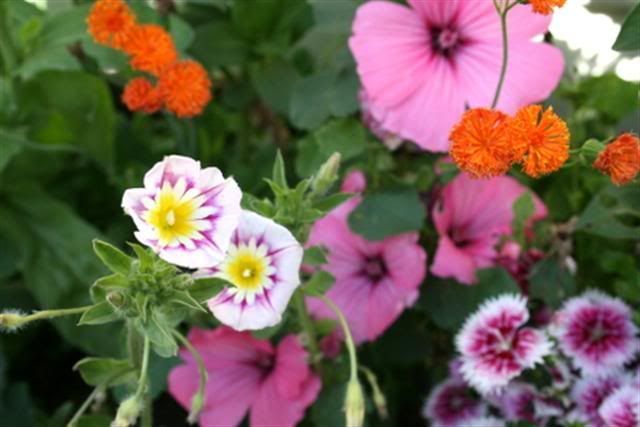 Posts: 182
Joined: Nov 14, 2006 1:22 pm
Location: Zone 2b B.C.
---
Thanx Dan,,for the name M Stellata Royal Star; sounds really familiar for some reason.

Keeping my fingers crossed that at least one of the ones that didn't bloom will be the Yellow Bird,,even though I rarely ever buy or like yellow anything,,it's amazing!

Got the whole vanload of trees, including these magnolias, and about a dozen rhodos, 20 assorted bags of soil & fertilizers, neem oil,,and on and on,,,for $22.00 so,,,anything and everything that blooms is one huge bonus!!
Posts: 2289
Joined: Nov 16, 2008 8:13 pm
---
Here is one for the ladies-- My god daughter at her Grad in front of a mockorange shrub that blooms like this every year in Zone 2 Brandon
Brandon, Manitoba -Zone 2b
Posts: 76
Joined: Aug 24, 2008 1:56 pm
---
Greg, beautiful picture! She's a very, very pretty girl and the mock orange is amazing,,,especiallly for zone 2! Good choice of a backdrop for her grad!
Posts: 2289
Joined: Nov 16, 2008 8:13 pm
---
Greg: In ten years, remember to take her wedding pictures there! G.
Dryden, ON (Zone 2b)
The success of my garden is built on the compost of my failures.

- Jimmy Turner
Posts: 177
Joined: Feb 10, 2009 12:51 am
---
Savona...the 07 pics are beautiful!!!! That's what I am hoping to see this year!

Hopefully the weather will cooperate too!!

Greg, That Mock Orange is simple amazing!!! Beautiful backdrop for your beautiful Goddaughter!
Kelly
Zone 5a/b
OLD GARDENERS NEVER DIE. THEY JUST SPADE AWAY
Posts: 5905
Joined: Nov 14, 2006 12:14 pm
Location: Smaller town Ontario, Zone 5a/5b
---
Wonderful M's all.I don't think I have anything to contribute thats not already there..
Posts: 1101
Joined: Mar 11, 2008 6:51 pm
Location: Red Deer Alberta,3A ZONE
---
---
Who is online
Users browsing this forum: No registered users and 8 guests