Garden Gallery - Gardening Forums
Niobe Clematis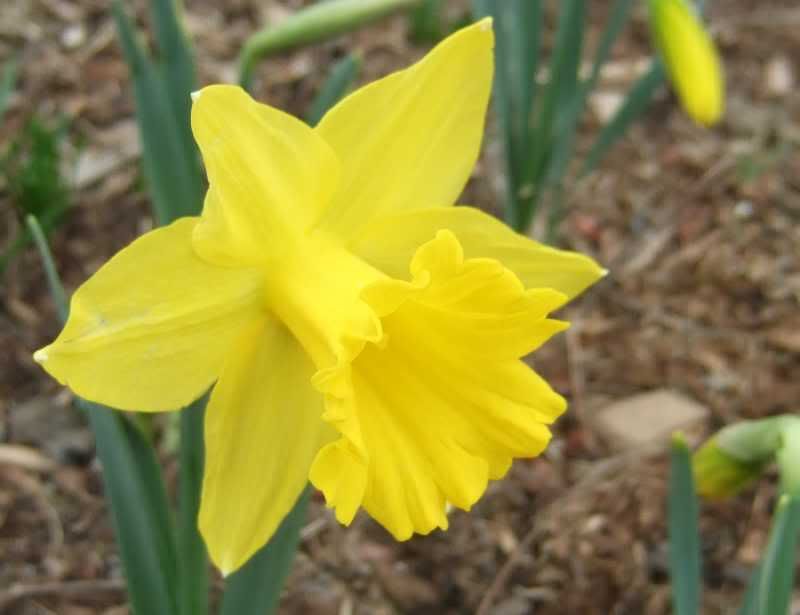 Narcissus
Napping
Posts: 1689
Joined: Apr 25, 2007 2:35 pm
Location: GTA, Zone 5
---
Posts: 1101
Joined: Mar 11, 2008 6:51 pm
Location: Red Deer Alberta,3A ZONE
---
Lulu---6 foot tall Nicotiana---WOW.
Lyn, Coppertina Ninebark -on my list for sure.
Nemisia is Sunsatia Mango. Performed beautifully all summer.Woe is me- forgot
to collect seed.
Edie
I've spent most of my time in the garden,the rest I've wasted. Edie Zone4A, Ont.
Posts: 610
Joined: Mar 04, 2008 11:59 am
Location: Sudbury
---
I am enjoying the "N's, some are like familiar friends that i have in the garden each year...savona
white Nicotiana..thanks for the seeds Patty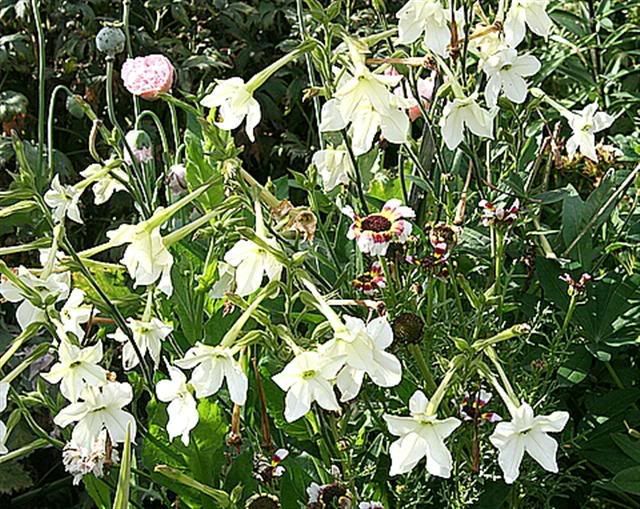 nemesia and nicotiana in a planter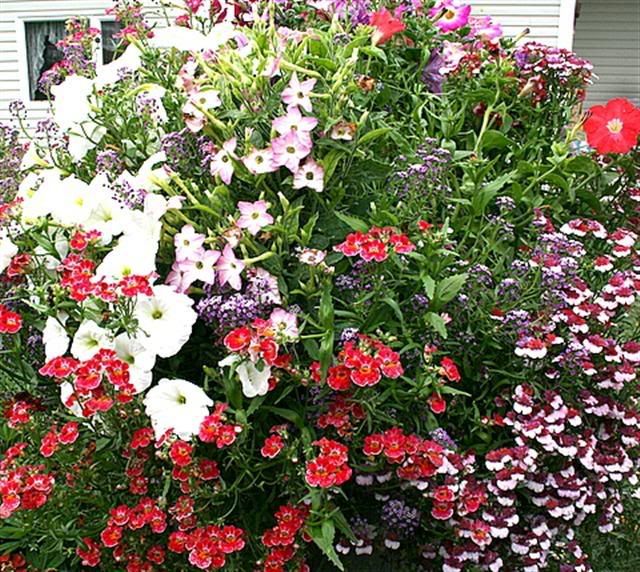 Nolana..it was another plant that did not like our cold summer last year, usually it is a bouquet or beautiful blooms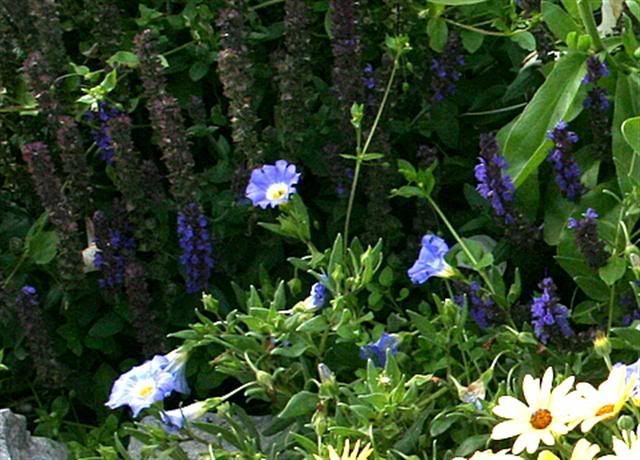 Posts: 182
Joined: Nov 14, 2006 1:22 pm
Location: Zone 2b B.C.
---
Gosh, some lovely Ns. I've never even thought of Nepeta as a useful plant, but I now have an area which desperately needs help. It's on a pretty barren slope, and I've made a haphazard casual wall from some leftover rocks. I think Nepeta might very well do a nice job there to minimize the ugliness of it!

For those who are interested, I made a big boo boo when it came to the pitcher plant, which is Newfoundland's Provincial flower. I don't know why I said it was sketched by David Blackwood, because it WASN'T.
It was done by another Newfoundland artist, Carl Stevenson. We have a couple of Carl's original oil works.
~BBQ
Zone 5b
South/Central Ontario

Every day may not be good, but there's something good in every day
~ Author Unknown
Posts: 6853
Joined: Nov 14, 2006 1:59 pm
Location: Bay of Quinte, SE Ontario Zone 5a/b
---
I don't have any new ones to contribute; mine are narcissus and nest too.



G.
Dryden, ON (Zone 2b)
The success of my garden is built on the compost of my failures.

- Jimmy Turner
Posts: 177
Joined: Feb 10, 2009 12:51 am
---
Edie,,in actual fact, they were just a bit over 6 ft, the tree in front of it is a standard Korean Lilac, and it's 6 ft.
Truth be told,,the were just plain ugly by virtue of their size; wrong location for them, but they loved it there. In other beds they were about 3 ft tall. Check out how huge the leaves were; overshadowed everything in that poor little 2 ft wide flower bed,,,at least if they'd had the beautiful scent like "normal" nicotinas,,that wouldn't have excused their faults,,, but, nada, zilch,,zero scent.

Got them from Gisele's greenhouse, in Chelmsford; she did tell that me they were bigger than normal,,but,,whoda thunk?? Won't be planting them again; too much plant for too little flower!
Posts: 2289
Joined: Nov 16, 2008 8:13 pm
---
Marie,
I never had much luck with nasturtiums...the cabbage worms like them too much.
My N's are rather sparse:
Night Scented Stock
Nigella
Posts: 1917
Joined: Apr 22, 2007 10:26 pm
Location: Saskatoon, SK
---
Posts: 545
Joined: Feb 16, 2008 8:06 am
Location: zone 5 Nova Scotia
---
Some very interesting contributions but Lulu, #1Goalie takes the cake I think. LOL!

The ninebark is very nice, I don't have one.... yet.... I'm bebating between the Coppertina and the Diablo...

Nigella is very pretty.... hmmm, another one for the seed list....
Lyn
AB, Zone 3A
----------------------------------
"Those who say it can't be done are usually interrupted by others doing it." ` James Arthur Baldwin"
Posts: 11182
Joined: Nov 14, 2006 10:47 pm
Location: AB, Zone 3A
---
---
Who is online
Users browsing this forum: No registered users and 6 guests