Garden Gallery - Gardening Forums
Eeyore wrote:You are right! These are very easy to grow, but require a lot of maintenance on the part of the home gardener (and a prof. groomer!) They must be fed regularly, and well-watered. Soil must be kept clean of "debris." They do NOT attract slugs or any other pests (Advantage is a great aid with other pests.) Colour is constant and reliable.
In addition to which they are continuously blooming and winter over rather well.
Sorry. No Q's. I decided my Cammasia quamash is really muscari I can't remember planting.
Dora
Posts: 237
Joined: Aug 09, 2008 2:36 pm
---
I have
Queen Anne's Lace
.
Flippendula or Meadowsweet is also known as
Queen-of-the-Prairie
Since I love the plant so I have 5 varieties of it and I will post 2 of them.
vulgaris'plena'
rubra 'venusta'
Last edited by
earwig
on Feb 22, 2009 7:09 pm, edited 1 time in total.
Betty
"The most serious gardening I do would seem very strange to an onlooker, for it involves hours of walking round in circles, apparently doing nothing." --Helen Dillon
Posts: 1989
Joined: Jul 31, 2008 9:14 pm
Location: Zone 5A Nova Scotia
---
Posts: 545
Joined: Feb 16, 2008 8:06 am
Location: zone 5 Nova Scotia
---
Q'zer tuff. Here is a quince with a white-crowned sparrow!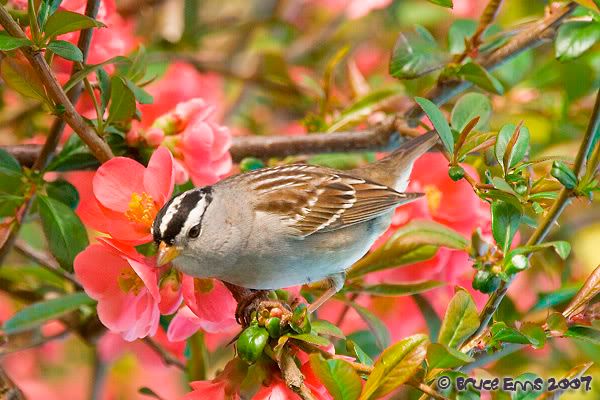 Here is my garry oak, Quercus garryana, its almost a foot tall now, 9 years later, after bringing it here from Victoria
Can not find my queenscup pix so here is post oak... Quercus stellata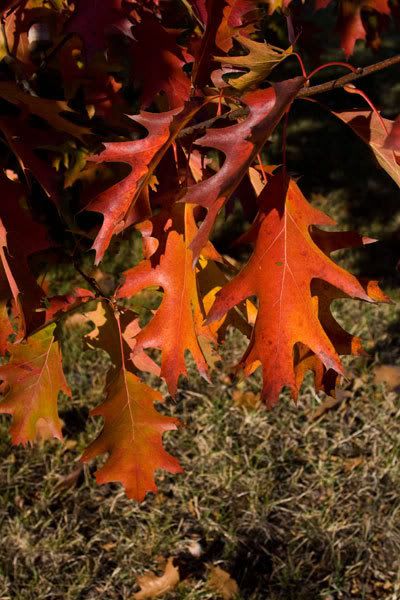 Posts: 3046
Joined: Nov 14, 2006 4:25 pm
Location: 5b BC
---
Kat, I look forward to seeing your Garry Oak every spring when we have the soup. Beautiful Quince too. I must add that to my list for closer inspection to see if I can grow it here or if it will fit in my yard! Love the Meadowsweet Betty and the Quatre chaise, Ginseng!
Lyn
AB, Zone 3A
----------------------------------
"Those who say it can't be done are usually interrupted by others doing it." ` James Arthur Baldwin"
Posts: 11182
Joined: Nov 14, 2006 10:47 pm
Location: AB, Zone 3A
---
Loving the "Q's", and was so happy to see some posts with quince; had one at my other house and left it there, against my better judgement,,(new owner yanked it out). I have to get over feeling bad for what I left behind!

Have been looking for one around here; no luck,,so,,will look when I go to my son's, three hours south of here. They have two amazing greenhouses there, one of which is at least an acre inside, and the same amount outside. Gardener's heaven!
Posts: 2289
Joined: Nov 16, 2008 8:13 pm
---
[quote="Katherine"]Q'zer tuff. Here is a quince with a white-crowned sparrow!
OH! Kat....Q'zer tuff,that went over my head for a moment.But just a moment.Real cute.
Pansy
Zone 5 B
Posts: 1381
Joined: Nov 14, 2006 10:24 pm
Location: Brantford Ontario
---
Very nice Q's all.Although my heart always goes out to the quatra and a pussycat..LOL.
Posts: 1101
Joined: Mar 11, 2008 6:51 pm
Location: Red Deer Alberta,3A ZONE
---
No Q's here to share. I tried Quince once - but didn't seem to like it here much. Ginsing - really like your colorful Muskoka chairs!
"Life is like an onion - You peel off one layer at a time, and sometimes you weep."-Sandberg-
Posts: 259
Joined: Nov 17, 2006 2:58 pm
Location: S. Ontario-Niagara
---
Quercus macrocarpa (Burr Oak or Mossycup Oak)


You must be the change you wish to see in the world. by Mahatma Gandhi.
Posts: 148
Joined: Jun 12, 2007 1:27 pm
Location: Hampton, NB (Zone 5a)
---
---
Who is online
Users browsing this forum: No registered users and 5 guests