Garden Projects and Ideas - Gardening Forums
Well HA! I got my Canada Day chore done yesterday already. And gained a lot of lawn. U can see the lines of the old Fern bed. They used to come out beyond the ships funnel. My plan now is to push this line of Ferns and the forest back abt 15 or 20 feet over the next few years.
This used to be a flower bed. Unfortunately the Goutweed got in with one of the transplants and contaminated everything. Still, it battled it out with the Ferns and the Ferns always won so I just left it. So now I'm gonna seed it and mow it for a few years. I'm hoping that will eventually kill it.
And keep pushing 'the wilderness' back...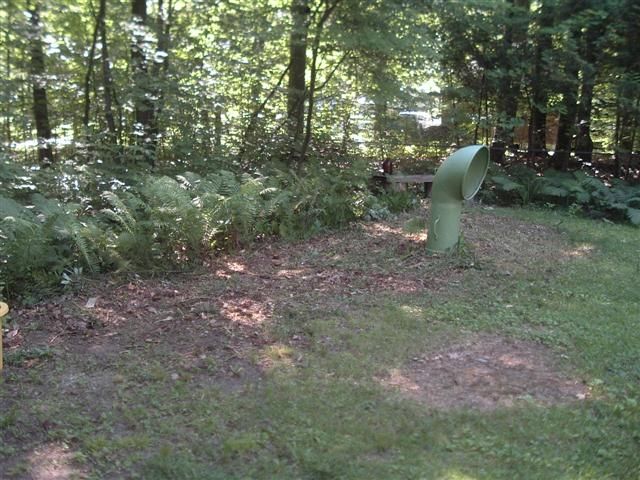 And this little guy was there all along. Didn't see him 'til I took the first pic. Obviously terrified of humans, eh? lol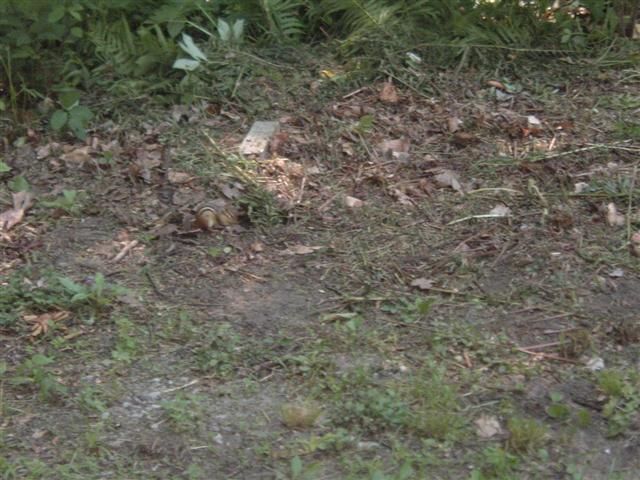 Adopt the pace of nature, her secret is patience.
.....Ralph Waldo Emmerson....

Frank . . ON5a
Posts: 886
Joined: Nov 14, 2008 11:29 am
---
I'm not sure what it is i'm looking at in the 2nd pic. It isn't clear to me. Turtle?
The internet is a very, very, serious entity created solely for commercial gains.
Canadian Gardening made me a hardcore separatist
Posts: 2070
Joined: Feb 06, 2012 11:20 pm
Location: Zone 5
---

It's a chipmunk, Dumbo



Love your wilderness, Countryboy!


"Those who dwell among the beauties and mysteries of the earth
are never alone or weary of life" ~ Rachel Carson
Posts: 1106
Joined: Nov 06, 2010 11:26 pm
---
CdnChelsea wrote:

Love your wilderness, Countryboy!
Thanx! My 'wilderness' is my continuing challenge on this property. There is no definable 'property line' or fence. On two sides, my 'kept' lawn must somehow morph into the 'wild' . . . forest on one side, valley on another.
It allows deer and other wildlife complete access to the property . . . but I've somehow gotta incorporate a big, natural patch of Wake Robin *that's hidden behind the Ferns abt 20' back of the funnel* into the 'planted/landscaped' part of the property. Along with all the Trout Lily back there.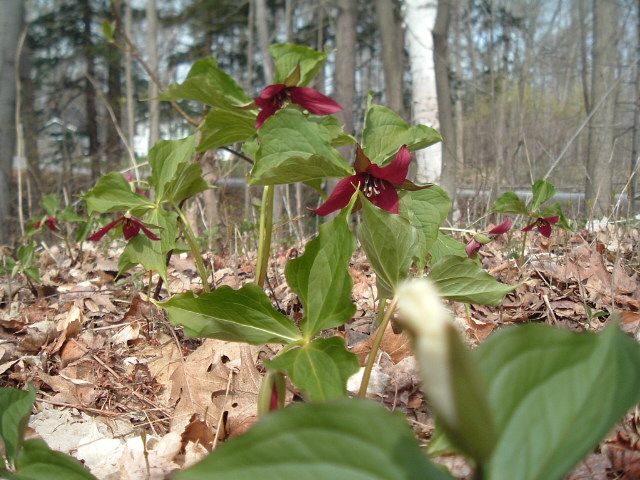 Move the Fern bed back without letting it choke out the wild patches of Trillium and Lily... hmmmmmm...
I'll let ya know how THAT goes. lol
Adopt the pace of nature, her secret is patience.
.....Ralph Waldo Emmerson....

Frank . . ON5a
Posts: 886
Joined: Nov 14, 2008 11:29 am
---
---
Return to Garden Projects and Ideas
Who is online
Users browsing this forum: No registered users and 5 guests