Garden Gallery - Gardening Forums
I hybridized my Callas then grew the seed and here's the results.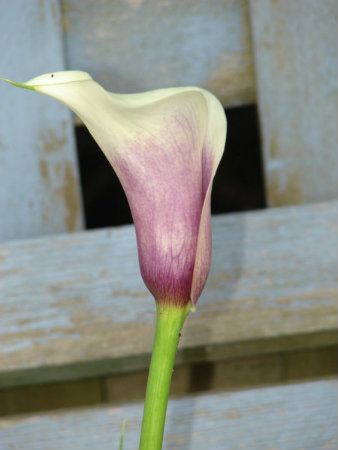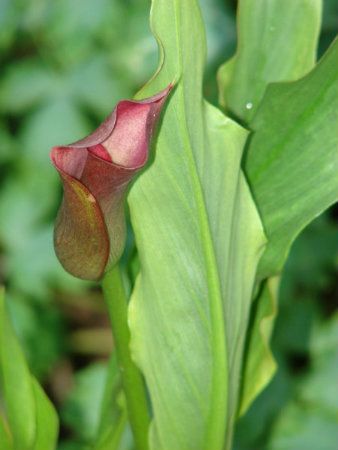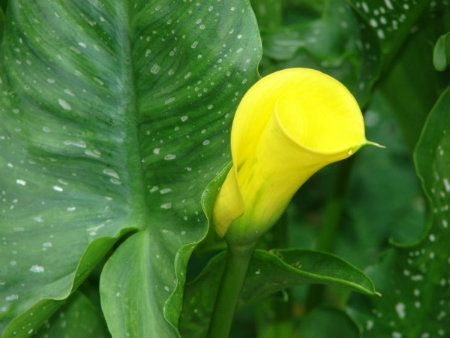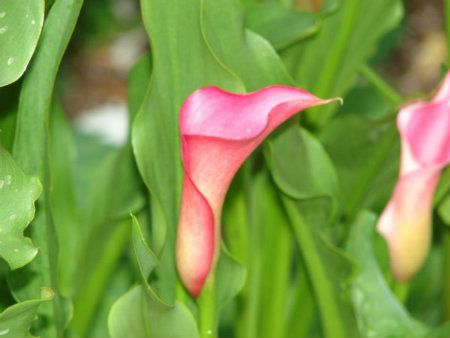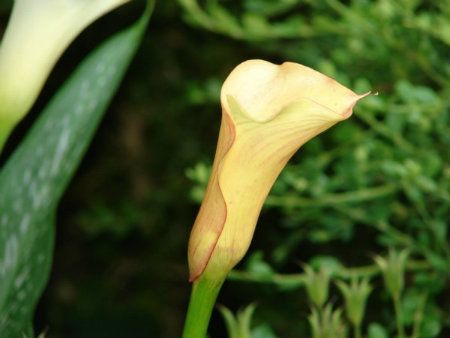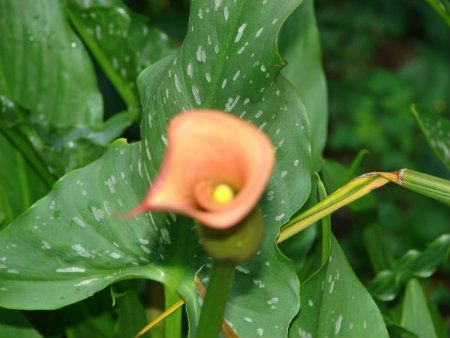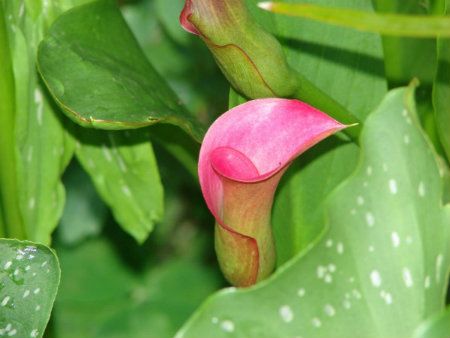 Posts: 403
Joined: Jan 12, 2008 11:39 am
---
I've always loved callas, and apart from my first year of growing them have never had a great deal of success. Lot of leaves but not many blooms.
Yours are lovely.
~BBQ
Zone 5b
South/Central Ontario

Every day may not be good, but there's something good in every day
~ Author Unknown
Posts: 6853
Joined: Nov 14, 2006 1:59 pm
Location: Bay of Quinte, SE Ontario Zone 5a/b
---
Yes yours are lovely otnorot.
I started some from seed a few years ago and only had one that bloomed the rest are leaves like BBQ said.

Do you fertilize yours to get them to bloom?

Mary-Jane
Posts: 70
Joined: Nov 27, 2006 7:09 pm
Location: Eastern Ontario zone 5
---
Maryjanej I grow all my callas in pots and I use soiless mix and then put in a small amount of sheep manure to top up the pot and lots of water.
Bill
Posts: 403
Joined: Jan 12, 2008 11:39 am
---
Very nice Bill!
Lyn
AB, Zone 3A
----------------------------------
"Those who say it can't be done are usually interrupted by others doing it." ` James Arthur Baldwin"
Posts: 11182
Joined: Nov 14, 2006 10:47 pm
Location: AB, Zone 3A
---
---
Who is online
Users browsing this forum: No registered users and 3 guests